Argungu Fishing Festival: a guide to Nigeria's fishing frenzy
This is an excerpt from Lonely Planet's A Year of Festivals.
Location: Argungu, Nigeria
Dates: around mid-February
Level of participation: 1 – get a fish-eye view from the river banks.
Don't come to this fishing festival expecting to see a few people lazily casting lines into the river; this is one of the more unusual events you're ever likely to witness. Created as a peace-building contest between the people of Argungu and nearby Sokoto in 1934, the three-day festival culminates in an hour-long fishing frenzy, with up to 35,000 fishermen, teamed in pairs, plunging into the muddy Malan Fada River carrying hand nets and gourds for flotation.
The pair that catches the largest fish in this bare-handed manner is the winner, claiming a prize equivalent to around US$8000 plus a minibus. In most years, fish exceeding 50kg in weight are pulled in from the river; in 2004 it took an 80kg catfish to make catch of the day.
Essentials: the best accommodation options are in Sokoto, 100km away. It may also be worth checking ahead as to the status of the fishing competition – it was cancelled in 2006 due to low water levels.
Local attractions: Sokoto's central market is well known for its handmade leather goods, and is held daily except on Sundays. Sokoto's sultan is the spiritual head of Nigeria's Muslims, and on Friday you can hear Hausa musicians playing outside his palace to welcome in the Holy Day.
More info: Nigeria Tourism Development Corporation (www.nigeriatourism.net)
See other festivals in February here.
This article was first published in December 2010 and was republished in January 2013.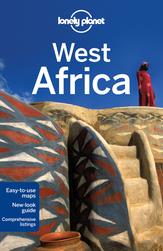 Get to know every country in the world — with Lonely Planet's The Travel Book.