Durbar: a guide to Nigeria's cavalry festival
Gate to Emir's palace in Kano by Shiraz Chakera. Creative Commons Attribution-Sharealike licence (CC BY-SA 2.0)
Location: Emir Palace Rd, Kano, Nigeria
Dates: end of Ramadan
Level of participation: 2 – watch the colourful cavalry
Throughout the Islamic world, the Eid al-Fitr festival is celebrated in a variety of ways. It marks the end of Ramadan, the month when Muslims fast during daylight hours (in Arabic, eid means 'festivity' and fitr means 'to break the fast').
In Nigeria's Islamic north, the end of the testing month is celebrated with equine cavalcades called Durbars. One of the best places to see them is Kano, West Africa's oldest surviving city and an ancient centre of Islamic learning.
Recalling the days when horse-mounted military chiefs would demonstrate their readiness for combat by leading their troops past the emir, the procession features ornately dressed men on colourfully bedecked steeds. The riders wear bright coats of armour and copper helmets topped with plumes. The emir, draped in white and protected by a heavy brocade parasol, rides in the middle of the cavalry. The procession finishes at the parade ground outside the Emir's Palace, next to the modern, Saudi-style Central Mosque. With drumming, singing and massed cavalry charges, the event is a flurry of colour in dusty northern Nigeria.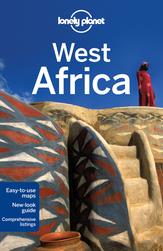 Essentials: Nigeria is pioneer travelling territory; it's unlikely to appeal to inexperienced backpackers.
Local attractions: Gidan Makama is one of Nigeria's best museums.
See other festivals in October here.