Meet the beat of Nicaragua's Caribbean Coast
Looking for a Caribbean getaway where you can escape the daily grind as well as the crowds? Nicaragua's Caribbean Coast is wild, untouched and thumping to a musical beat. Not many travellers make it to the area, so when we found out that Lonely Planet author Alex Egerton is in the area working on a music project, we thought we'd pick his brains for its best-kept travel secrets.
Why go to Nicaragua's Caribbean Coast?
Nicaragua's Caribbean Coast has many things going for it - natural beauty, rarely visited, great food. But for me the most appealing thing about the area is its raw culture.
Nothing is put on for the tourists; from the colourful parades and wild block parties of Maypole in Bluefields to moonshine-inspired reggae and calypso jam sessions on rickety piers in remote communities, the area is awash with real culture a million miles from the glitzy resorts and hedonistic retreats of some Caribbean destinations.
Nicaragua's Corn Islands have bucket-loads of rustic charm. Image by Anders Porter / CC BY 2.0
The Caribbean cuisine here is different from the western side's. What are the highlights?

Costeño food is regarded by many as the best in the country and there is plenty to back this up. The classic local dish is rondon, a slow-cooked coconut-based soup that can feature just about any kind of meat alongside a variety of 'bread-kind' such as cassava and green plantains. Perhaps its most celebrated form is 'drop-drawers' which features a medley of seafood.
One other area where Costeño cooks excel is baking. Coconut bread is everywhere and it's used for everything, from toast in the morning to hamburger buns in the evening. But look out for some of the other treats being hawked around the streets, such as pati (a spicy beef pastie) and delicious cinnamon and pineapple rolls.
Bluefields has a reputation for being both dangerous and boring. What's the truth?

Bluefields is definitely not for everyone. It can be dangerous and people do get robbed here. But in my experience, it's much less of an issue in Bluefields than in many popular tourist destinations in Nicaragua. And as for boring, what Bluefields lacks in fun-in-the-sun attractions, it more than makes up for with its secret weapon - its people. Bluefields is full of cool cats, from the dancing door-to-door fish salesman to the country-crooning busker who doubles as a herbal medicine man. Bluefields residents are anything but boring.
Which beach would you recommend?
For a beach holiday, the Corn Islands are hard to beat. Despite being the major tourist destination in the region, they remain charming and undeveloped. There are no big resorts, only empty white sand beaches surrounded by clear waters and impressive reefs. Little Corn has the best beaches for lounging about and the most relaxed vibe, but for nightlife, Big Corn is a better bet.
If you really want to get away from it all, a visit to the Pearl Keys is amazing. These tiny islands, a short boat ride from Pearl Lagoon are mostly uninhabited, so you can pass the day with your friends in true castaway style while your captain/guide/chef goes fishing for lunch. Trips here are expensive as there is no public transport, so the bigger your group the better.
What's the perfect souvenir to take home?
There are a number of skilled woodcarvers who can create fantastic jewellery from local hardwoods; check out the work of Tall Boy on Little Corn or Solomon in Bluefields. Coral and turtle shell products are obviously to be avoided on environmental grounds. Another great souvenir is to seek out local music and buy it direct from the artists.
If you want to research the area first, what are the best books/films/music to explore before a visit?
Anyone thinking of coming to the area should check out the short documentary The Living Documents about the struggle of indigenous communities to fight off unscrupulous real estate speculators in the region.
On the music front, make sure to get hold of some of Bluefields' most famous artistic export, Maypole music, a tropical calypso groove with raunchy lyrics and even spicier dance moves. Check out the original Maypole album by the Barbaros del Ritmo, or anything by Dimension Costeña.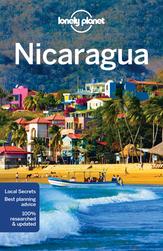 You've been working on the Bluefields School of Music while you've been in Nicaragua. Can you tell us a little bit about it?
Caribbean Nicaragua has a rich musical heritage, but due to conflict and poverty, these traditions are no longer been passed on between generations. The Bluefields School of Music is a project that enables young Costeño artists to study music and learn from legendary local performers. The young artists are also taught audio production and computer skills. To hear some samples of the music or find out how to support the project, visit www.bluefieldsound.com.