Beloved actor, comedian and TV presenter Amy Poehler is adding another string to her bow with the opening of a new wine store in Brooklyn.
Zula Wine & Spirits is a collaboration between Poehler and her friends Amy Miles and Mike Robertson, according to Eater New York. Poehler met Miles during the filming the 2001 film Wet Hot American Summer, and Miles and Robertson, musicians who are also married, had long talked with Poehler about starting a project together.
The new shop is at 487 Fifth Avenue in the Park Slope neighbourhood, which is just a fifteen minute walk from Prospect Park, a popular Brooklyn hangout. For travellers in the neighbourhood, there will be free tastings every night, and for locals the shop will deliver to the neighbourhood for free.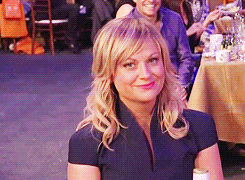 While Poehler may be a massive star, the store will be more suited to her low-key personality, as there will be a large collection of wines for less than US$13 (€11) a bottle. However, there will also be a number of more expensive options if you are looking to shell out like a celebrity. There will be red and whites from classic European wine regions, as well as some more New World options from South Africa, Chile, New Zealand and more. If wine isn't your thing, they will also offer craft spirits from around the US.
Poehler actually lives in LA, so chances are low that you'll get to hang out with her sipping wine at Zula, but a person can dream. But if you aren't heading to Brooklyn anytime soon, you could also soon indulge in your love of wine and Poehler with her upcoming film Wine Country, which will follow a star-studded cast in a film about friends taking part in a birthday celebration.