Unless you live under a rock on a different planet, you will probably have come across some of the sea of social media chatter and media think-pieces around Beyoncé's highly anticipated "visual" album Lemonade.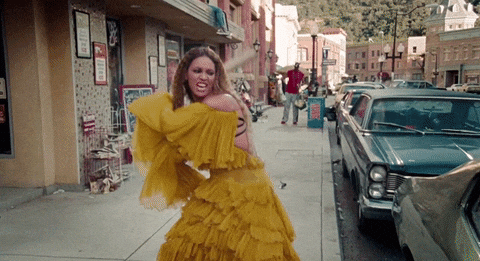 Lemonade dropped on Sunday evening with an hour-long exclusive HBO film, spoken word, musical, visual oeuvre that got the world buzzing as much about its aesthetic power, as for the seemingly confessional insight it offered into marital discord and heartbreak in Beyoncé's hyper private personal life.
Referencing black history as well as the Black Lives Matter movement, Lemonade features New Orleans repeatedly and several of the shots were filmed on location in Louisiana and NOLA.  Solange Knowles, Beyoncé's sister, has been living in New Orleans since 2013, and it already formed the setting for her previous video Formation, in which the New Orleans is a central image.
Lemonade starts with Beyoncé running through a cane field and walking through ruins known as Fort Macomb, familiar to True Detective fans as Carcosa, which are outside New Orleans.
The mashup of videos and images that make up Lemonade are a result of the works of several different directors who Queen B got to collaborate on the project. New Orleans is culturally and visually reference by many of them.
A couple is seen kissing on Bourbon Street for a second, a Mardi Gras Indian is captured rattling a tambourine, famed New Orleans hot sauce chef Leah Chase makes a cameo towards the end, and Beyoncé walks through the New Orleans streets smashing car windows with a baseball bat and wearing a canary yellow dress.
There were rumours in May 2015 that Jay Z and Queen Bey had bought a house in New Orleans, but regardless, the visual references such as the antebellum houses and massive oak trees seem to suggest that for this new revelatory and angry Beyoncé, New Orleans is a spiritual home.