Art Deco Weekend: a guide to New Zealand's historical festival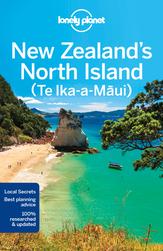 Location: venues around Napier and Hastings, New Zealand
Dates: third weekend of February
Essentials: the weekend's programme is released the previous October and can be found on the Art Deco Trust website.
Local attractions: Napier is Art Deco obsessed (complete with an employed Art Deco ambassador) and you can take any number of guided walks through town, or a vintage-car Deco tour. Change the flavour by heading out into the Hawkes Bay wine country, one of New Zealand's finest wine-producing regions.
More info: Art Deco Trust (www.artdeconapier.com)
See other festivals in February here.
This article was first published in December 2010 and was republished in January 2013