Art Deco Weekend: a guide to New Zealand's historical festival
This is an excerpt from Lonely Planet's A Year of Festivals.
Location: venues around Napier and Hastings, New Zealand
Dates: third weekend of February
Level of participation: 4 – frock up for a Gatsby-style weekend.
'Untitled' by Ladonite. Creative Commons Attribution-NoDerivs 
When the Hawkes Bay town of Napier was all but destroyed by an earthquake in 1931, Art Deco moved in. Rebuilt almost entirely in Art Deco style (with a splash of Spanish Mission thrown in), the town – along with neighbouring Hastings – is now one of the world's best examples of Art Deco design, something of which it's well aware and proud. The four-day Art Deco Weekend is Napier's big moment in the Art Deco sun, a time when everyone is thinking ziggurats and jazz, and when there's enough fur trim and bow ties to make Al Capone smile.
The weekend features dinners, dances, drinks, balls and bands. The streets fill with vintage vehicles and the skies thrum with ancient aircraft. If you can't make it to the southern hemisphere, Art Deco's other love child, Miami, has its own Art Deco Weekend (www.artdecoweekend.com) in January.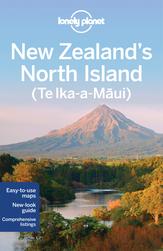 Essentials: the weekend's programme is released the previous October and can be found on the Art Deco Trust website.
Local attractions: Napier is Art Deco obsessed (complete with an employed Art Deco ambassador) and you can take any number of guided walks through town, or a vintage-car Deco tour. Change the flavour by heading out into the Hawkes Bay wine country, one of New Zealand's finest wine-producing regions.
More info: Art Deco Trust (www.artdeconapier.com)
See other festivals in February here.
This article was first published in December 2010 and was republished in January 2013.