Bisket Jatra: a guide to celebrating Nepali New Year
'Bhaktapur Nepal' by neiljs.  Creative Commons Attribution
This is an excerpt from Lonely Planet's A Year of Festivals.
Location: Khalna Tole, Bhaktapur, Nepal
Dates: Mid-April (the beginning of the Nepali month of Baisakh)
Level of participation: 1 – watch the chariot rumble by
Bisket Jatra heralds the start of the Nepali New Year and is celebrated with the most aplomb in Bhaktapur. In one of the most exciting annual events in the Kathmandu valley, a huge and ponderous chariot carrying images of the god Bhairab is hauled by dozens of villagers to Khalna Tole. The creaking and swaying chariot lumbers around town, pausing for a huge tug of war between the eastern and western sides of town. After the battle the chariots head to Khalna Tole, where a huge 25m-high lingam (phallic symbol) is erected in the stone yoni (female genital symbol) base.
In the evening of the following day (New Year's Day), the pole is pulled down, again in an often-violent tug-of-war. As the pole crashes to the ground, the New Year officially commences. Variations on the Bisket Jatra theme can also be seen in the villages of Timi and Bode. In the former there's a parade of images of the gods, with villagers throwing red powder over them. In the latter, there's a tonguepiercing ceremony, with one villager spending the day with an iron spike piercing his tongue.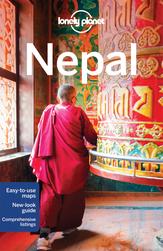 Essentials: Bhaktapur is just 14km from Kathmandu, and accommodation options are limited, so you might prefer to stay in the capital.
Local attractions: Bhaktapur's five-storey, 30m-high Nyatapola Temple is the highest temple in the Kathmandu valley.
More info: Nepal Tourism Board (www.welcomenepal.com)
See more festivals in April here.
This article was first published in December 2010 and was refreshed in March 2013.