This excerpt from Lonely Planet's guide to Morocco provides tips to souvenirs that won't cost the earth.
Most sustainable: tyre crafts
Used tyres don't biodegrade, and burning them produces toxic fumes – but, cleverly repurposed by Moroccan artisans, they make fabulous home furnishings. Tyre-tread mirrors make any entryway look dashingly well-travelled, and inner-tube tea trays are ideal for entertaining motorcycle gangs. For the best selection, visit the tyre-craft mâalems lining the south end of Rue Riad Zitoun el-Kedim in Marrakesh.


Image of Moroccan tyre crafts taken by David Ooms
Quite sustainable: argan oil
The finest cosmetic oil to ever pass through the business end of a goat – no, really. Outside Essaouira, goats climb low argan trees to eat the nuts, digesting the soft, fuzzy outer layer and passing the pit. Traditionally, women then collect the dung, extract and clean the pit, crack it to remove the nut, and press the nut to yield a tiny quantity of the orange-tinted, vitamin-E-rich oil. This is arduous handwork, and buying from a collective is the best way to ensure that the women are paid fairly and no additives are included in the end product. Check out Cooperative Amal north of Agadir, Cooperative Tiguemine outside Essaouira, or Assouss Cooperative d'Argane at their retail outlet in Marrakesh.


Image of argan oil cooperative taken by ZiLiv
Possibly sustainable: Berber carpets and blankets
Berber blankets are your best bet, made with wool so all-natural that you can feel the lanolin on them. Despite claims to use only vegetable dyes, most carpet weavers use a combination of natural and artificial dyes to achieve the desired brilliance and lightfastness. Some cooperatives card and dye their own wool for natural colours (mostly browns, yellows and pale greens), but for bright colours it's better that they source their wool from reputable industrial dyers instead of handling chemical dyes and pouring used dye down drains. Check out Middle Atlas weaving cooperatives such as Kasbah Myriem and Atelier du Tissages de l'Association du Zaouiat Ahsal.


Image of Berber carpets taken by papalars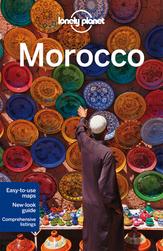 Not so sustainable: thuyya wood
The root of a juniper that grows only in Morocco, this caramel-coloured knotty burl is at risk of being admired to extinction. Buy carved thuyya bowls and jewellery boxes only from artisans' collectives more likely to practice responsible collection and reforesting, such as the Cooperative Artisanal des Marqueteurs and the Cooperative Artisanale Femmes de Marrakesh.


Image of thuyya wood souvenirs taken by Jasen Robillard
More cultural highlights and shopping tips can be found in the Lonely Planet guide to Morocco