World's best festivals: Imilchil Wedding Moussem
'Todra Gorge Morning 2011.jpg' by Bjørn Christian Tørrissen. Creative Commons Attribution-ShareAlike
Location: Imilchil, Morocco
Dates: three days around the third week in September
Level of participation: 2 - get caught up in the romance in the Atlas Mountains
Like the Cure Salée, the festival held in the High Atlas town of Imilchil is all about livestock and finding a partner. The most famous example of 600-plus moussems, the event is a homecoming celebration for herders who have spent the summer taking advantage of grazing grounds. The cattle fair adds to the chaos created by souqs (markets) and nomadic campgrounds, which look as striking as the surrounding mountains.
The matchmaking aspect of the festivities possibly began following a Romeo and Juliet–style tragedy. The tribes agreed to allow their young to meet and marry freely at the tomb of Sidi Mohammed Maghani, the Ait Haddidou people's patron saint. The less romantic explanation is that the French colonial administrators assembled the transitory Berbers to register their births, deaths and marriages.
Nicknamed 'September romance', the occasion gives singletons the chance to sing, dance and flirt. Available men wear white turbans and their female opposites put on the family silver. If it all goes well, there are mass weddings, followed by a trip to the registrar for a favourite Moroccan activity: paperwork.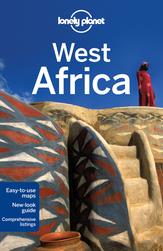 Local attractions: south of Imilchil, the Todra and Dades gorges lead to the Sahara, where the dunes can be seen in all their wavy glory at Merzouga.
See other top festivals in September here.