Rose Festival: a guide to celebrating Morocco's flower festival
'El Kelaa M'gouna' by lluket. Creative Commons Attribution-ShareAlike
Location: El-Kelaâ M'Gouna, Morocco
Dates: mid-May (dates vary depending on harvest time)
Level of participation: 4 - shop and dance as you smell the roses
In the dry folds of the High Atlas mountains, approaching the Sahara, there's an unexpected place called the Vallée des Roses where, in spring, the entire area is awash with pink Persian roses. In the small town of El-Kelaâ M'Gouna, roses nestle among hedgerows so that they're not immediately visible, but they are the town's lifeblood, from their cultivation through to the production of rosewater.
The flowers are harvested in mid-May, an event celebrated in the colourful and sweet-smelling Rose Festival, which draws around 20,000 people to the small town. The three-day festival is a time of song and dance, feasting, souk-like markets and a chariot procession through a shower of rose petals. There's also a beauty pageant of sorts, with a Miss Rose crowned each year.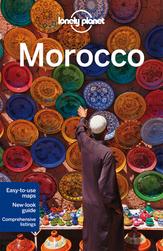 Essentials: there is only a handful of hotels in El-Kelaâ M'Gouna, so you may need to stay in Skoura or Ouarzazate, and travel up the Dades Valley for the festival.
Local attractions: the rosewater factories in town are open for tours, and you can buy almost any rose product, from cream and soap to rosewater, in a number of shops (beware of synthetic products made in Casablanca). If you have your own transport, head out into the Vallée des Roses, where the walking is excellent in spring.
More info: Moroccan National Tourist Office (www.visitmorocco.org)
See other top festivals in May here.
This is an excerpt from Lonely Planet's A Year of Festivals.
This article was first published in December 2010 and was refreshed in April 2013.