Morocco's Festival of Roses
In an excerpt from the May 2010 issue of Lonely Planet Magazine, we focus on the most fragrant of festivals and how you can take part in the floral fun in Morocco.
A rose by any other name might well smell as sweet, but the El Kelaâ M'Gouna Festival of Roses isn't taking any chances. This most piquant of towns, lined with rose hedgerow, celebrates the rose harvest each May with petal-strewn parties and the procession of the Rose Queen.
Rose oil is big business here, and this stuff is the real deal - it takes around 3000 kilograms of petals to make one litre. The fragrant scents are matched by the beauty of the setting at the heart of the Dadés Valley, dotted with almond trees and a thousand mudbrick kasbahs, with the river glistening in the valley below.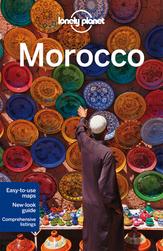 How to make it happen:
The Festival of Roses takes place 7-9 May
Fly in to Ouarzazate via Casablanca. (Flights from Gatwick take six hours.)
El Kelaâ M'Gouna is 50 miles northeast of Ouarzazate - a grand taxi from Ouarzazate is approximately £2.50.
Stay at private terraces with river views at the Kasbah Itran, or further north at Kasbah Valee Dadès - a homely hotel with an excellent restaurant.