Staff favourites: Jenny's Morocco
It's no secret that here at Lonely Planet we love to travel. We all develop soft spots for particular destinations, so this week we're highlighting the places that the Lonely Planeteers love.
First up, Jenny, our web analyst extraordinaire shares her love of Morocco: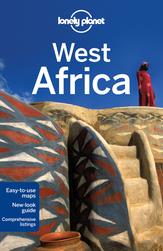 Why did you choose to go to Morocco?
I was going for a friend's 40th birthday but she broke her leg the week before we were due to go so I went on my own. Both of us have travelled extensively in Arabic countries but neither of us had been to Morocco which was why we chose it.
What did you expect and did it live up to your expectations?
It was a lot more relaxed than I expected – I'd heard horror stories about the hassle but found I had very little trouble.  Make sure you spend some time on the coast – it's not all about red dunes and the coastline is stunning.
What was the best thing you saw, the best thing you ate, and the best thing you heard somebody say?
Goats in trees, strawberry juice,  and the lovely young girl who I asked for help with directions and she spent some time explaining the way in beautiful English. At the end she said 'You should catch a taxi though. It is fucking hot.'     I also loved the local outfits – djellaba – which everyone wears. They're a loose fitting coats with hoods.
What advice would you give a first-time traveller to Morocco?
Catch some local transport – I found the trains fantastic.  Sometimes it is a lot easier to stay in the new sections of town – where you can take a taxi right to the hotel door.
Tickled your fancy? Grab the latest Morocco guide and see the goats in the trees for yourself.