Ask Lonely Planet: Where should I spend New Year's Eve?
Lonely Planet's resident experts are always on hand to help with a travel dilemma.This question was posed to our panel in the December 2010 issue of Lonely Planet Magazine:
'Last year I spent a lacklustre New Year's eve in front of the television. Please can you recommend a place where my wife and I can spend a week to celebrate the end of 2010 and the start of 2011?' -  John Entwistle, Preston, UK
New Year in Marrakesh is a world away from a lacklustre evening on the couch. It's not too far away from the UK and there's no time difference – so you can fly in on Boxing Day and home on the 3rd (from £233; ryanair.com) and be bright-eyed for work on the 4th. This energetic city has souqs to discover, incredible artisans and royal olive groves.
And then there's Djemaa el-Fna, the pumping plaza at the heart of Marrakesh – where you should spend New Year's Eve. Plonk yourself in a café and watch as it all unfolds: snake charmers, acrobats, Gnaoua musicians, storytellers and onlookers have been creating the world's best dinner theatre here for the best part of 1,000 years. Base yourself in a nearby oasis of calm such as Jnane Mogador, which has laidback roof terraces, good food and an in-house hammam (£40).
Recommended by Jane Thompson, regional publisher in Lonely Planet's Australia office
Spanish cities suit New Year, as nothing gets started until late. Seville in particular is wonderful at this time: warm and usually sunny, not crowded with tourists, but with a party atmosphere in the air. Seville's Alcazar fortress and tangle of old streets makes for a superb city destination, even when you're not in party mode. New Year's Eve will be slightly different from the usual tapas crawl, as many bars close at 10pm to host big family meals. Eat at your hotel or pre-book a restaurant. As midnight approaches, revellers hit the streets, first to the Plaza Nueva for a clock-watching and traditional grape-eating countdown, then bar hopping from party to party until dawn. The Rey Alfonso X hotel, located in the Barrio de Santa Cruz, has rooms over New Year from £72, which is an excellent deal. Direct flights from London start at £228 (vueling.com).
Recommended by Tom Hall, Lonely Planet's' UK travel editor
Maybe follow Chris Columbus? To the Bahamas? The week between Christmas and New Year, while busy, is the best time to be there – catch local junkanoo, a frenzied competition of whistles, horns, drums and conch shells held on Boxing Day and New Year's Eve in Nassau. Set on the 21-mile-long New Providence island, you can take boat day-trips to other islands, go on shark dives or deep-sea fishing trips.
A good base, west of Nassau's downtown, is Orange Hill Beach Inn (from £100). The 36 rooms have kitchenettes so you can make your own dinner from the gourmet Goodfellow Farms market in town. But take at least one meal at the Café Matisse, a historic building with excellent seafood that the cruise-ship crowd misses. Flight prices over New Year start at around £1,100 return, with British Airways flying direct from London to Nassau.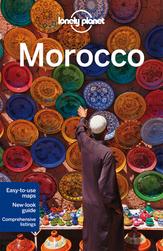 Recommended by Robert Reid, Lonely Planet's New York-based US travel editor
Subscribe to Lonely Planet Magazine for a monthly dose of travel ideas, deals and inspiration