Chichen Itza, Cenote Ik Kil and Coba Ruins from Cancun
Cultural & Theme Tours in Cobá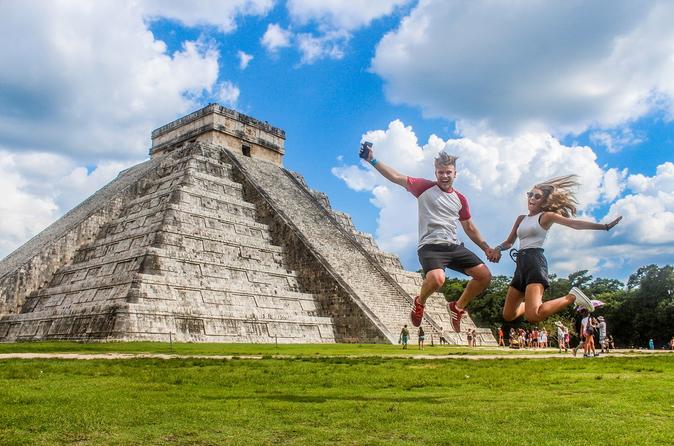 Image by Viator
Information from Viator
Tour description
Visit the ancient Mayan sites of Chichen Itzá and Coba and swim in the sacred sinkhole of Ik Kil. Learn more about the ancient civilization and their different gods and rituals.
Benefit from pick-up at your hotel in Cancún or Playa del Carmen and travel to the archaeological site of Chichen Itzá. to see the remains of Mayan monuments such as the step pyramid of Kukulkan.
Learn more about the engineering skills of the ancient civilization and see where they played their ball games and worshipped their gods. Marvel at the Astronomical Observatory and see traditional masks in the small temple of La Iglesia.
Visit one of the sacred Mayan sinkholes at the Ik Kil 
cenote, caused by a meteorite on the Yucatán Peninsula in ancient times. Learn about the purification rites for the rain god Chaac and swim in the deep waters underground.
Enjoy lunch at a restaurant at the 
cenote before going to the ruins of one of the most important Mayan cities. Explore the different monuments of Coba and climb the high pyramid to get in touch with the mysticism of the past. Head back to your hotel and get dropped off at the end of an amazing day trip.
What's included
Entrance fees
Bottled water
Light Breakfast
Buffet lunch
Professional guide
Tour escort/host
Hotel pickup and drop-off
Small-group tour
---