Spring Equinox: a guide to experiencing the vernal equinox in Mexico
'DGJ_6033 - El Castillo' by archer10 (Dennis). Creative Commons Attribution-ShareAlike
This is an excerpt from Lonely Planet's A Year of Festivals.
Location: Chichén Itzá, Mexico
Date: 20 or 21 March
Level of participation: 1 – watch the shadow snake slither up the pyramid
At the ruined temple city of Chichén Itzá, the creators of the El Castillo pyramid devised a quirk that would shine on for centuries longer than Mayan civilisation. Such is the pyramid's architectural precision that during the vernal equinox – when night and day are of almost equal length all over the world – the morning and afternoon sun produces a light-and-shadow illusion of a serpent ascending or descending the side of El Castillo's staircase. It's a spectacular manmeets- nature moment, with the only drawback being the fact that the site is mobbed on this day. The illusion is almost as good in the week preceding and following each equinox, and draws much smaller crowds (it's also re-created nightly in the year-round light-and-sound show). If you've got your own car you can make it a double spectacular by catching the equinox dawn at Dzibilchaltún, where the sun aligns directly with the main door of the Templo de las Siete Muñecas, making the doors glow then light up as the sun passes behind. You'll be able to see the dawn here and make it to Chichén Itzá by afternoon.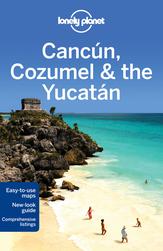 Essentials: Check the equinox date. It usually falls on 20 March but can be 21 March.
Local attractions: Chichén Itzá is itself one of Mexico's major tourist attractions, so take at least a day to wander through its many ruins.
More info: Yucatan Tourism Secretariat (www.mayayucatan.com.mx)
See more festivals in March here.