Día de Nuestra Señora de Guadalupe (Day of Our Lady of Guadalupe): celebrate the patron saint of Mexico
Basílica de Nuestra Señora de Guadalupe by Daquella manera. Creative Commons Attribution licence
Location: Basílica de Nuestra Señora de Guadalupe, Mexico City, Mexico
Date: 12 December
Level of participation: 4 – take the pilgrimage, or just enjoy the street fair
Our Lady of Guadalupe (or the Virgin Mary) is no ordinary heavenly being. In 1531 she appeared four times to an indigenous Christian convert, Juan Diego, on Cerro del Tepeyac (Tepeyac Hill). Over the centuries she's been credited with all manner of miracles, and has become Mexico's patron saint. Little wonder her big day is considered such a big deal.
In the lead-up to the day, which is a national holiday in Mexico, there's a week of celebration throughout the country, with tens of thousands of pilgrims travelling to the Basílica de Nuestra Señora de Guadalupe, the site of her appearances – some pilgrims cover the last few metres on their knees in supplication.
If it sounds sombre, it's actually rather a festive occasion (so long as you're not the one on your knees). Pilgrims carry flowers for the lady of the moment, and there's a street fair with food, crafts and dancing.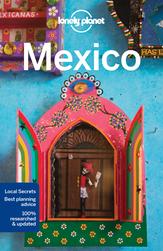 Essentials: An easy way to reach the basilica from Mexico City is to take the metro to La Villa-Basílica station, then walk two blocks north along Calz de Guadalupe.
Local attractions: Inside the basilica, the image of the Virgin hangs above and behind the main altar; moving walkways get you as close as possible.
More info: www.visitmexico.com
See other festivals in December here.