Famadihana: the festival of Turning the Bones in Madagascar
Traditional Malagasay culture is rooted in respect for its ancestors, as the Merina people's Famadihana exhumation ceremony bears testament to.
'after the "vary be menaka"' by S@veOurSm:)e. Creative Commons Attribution-ShareAlike
Location: Hauts plateaux (highlands), Madagascar
Dates: throughout winter (June to September)
Level of participation: 2 - watch the Merina's unique ritual - and join the attendant party.
The living family members gather at the clan's tomb, where stone and mud are prised open and straw-wrapped ancestors passed out above bobbing, dancing heads. The family lovingly re-wraps its dear departed in special lambas (scarves) and sprays them with perfume. Women who are having trouble conceiving take a fragment of the old shroud and slip it under their mattress.
Having labelled the ancestral bundles with felt-tip pens, the family members sit in contemplation with the bodies in their laps. Some line up for photos with their forefathers laid out neatly in the foreground. The ancestors are then danced around the tomb and returned to their resting place, along with offerings of money, alcohol and photos of the deceased.
Unless there's a time of crisis, the ritual won't be repeated for another seven years. This is good news for the family, which has to pay for the huge party that builds up to the exhumation.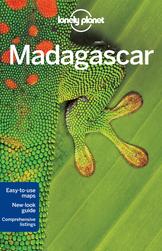 Local attractions: Baobab-studded Madagascar and neighbouring Comoros comprise the world's only habitat of the dancing Lemur monkey.
More info: Office National du Tourisme, Antananarivo (+261 22 660 85; www.madagascar-tourisme.com)
See other top festivals in August here.