Destination at a glance: Luxembourg
Luxembourg is one of those wonderful little European countries that can easily be undressed from head to toe in a week – many a traveller's dream.
Its capital city – a fortress spectacularly built on a promontory with an eagle eye view of the deep valleys it so slavishly protected for centuries – easily competes for title of 'Europe's most dramatically picturesque'. Indeed, there is no fast-paced urban frenzy in small affluent Luxembourg City or, for that matter, elsewhere in this essentially rural country knitted from thick forest, fairy-tale feudal castle and enchanting vineyard. Proud and independent define those who live here, and the royal family, headed by Grand Duke Henri and his Cuban-born queen, are as down-to-earth as you can get.
BEST TIME TO VISIT
May to August, the sunniest months
TOP THINGS TO SEE
• Modern art in a building designed by IM Pei of Paris Louvre fame at Luxembourg City's Musée d'Art Moderne Grand-Duc Jean
• The panorama along the capital's stone walkway Chemin de la Corniche
• Primeval rock formations in the Müllerthal region
• Echternach, a town steeped in Christian history and ensnared by forest
• Château de Bourscheid, a castle straight out of a fairy tale

TOP THINGS TO DO
• Delve into the honeycomb innards of Luxembourg City's fortress casements dating back to 1744
• Stroll the capital's Old Town – lunch al fresco on tree-lined Place d'Armes
• Mosey from one winery to another along the Route du Vin in the Moselle Valley
• Play 'king of the castle' in Vianden
• Visit the Unesco World Heritage–listed exhibition by Luxembourg photographer Edward Steichen (1879–1973) inside a castle in Clervaux

GETTING UNDER THE SKIN
Read How to Remain What You Are, a humorous look at Luxembourg ways by writer and psychologist George Müller
Listen to the Luxembourg Philharmonic Orchestra
Watch Lèif Lëtzebuerger (Charlotte: A Royal at War) to catch Luxembourg's WWII history through the eyes of exiled grand duchess Charlotte
Eat the national dish, judd mat gaardebounen (smoked pork in a creamy sauce with broad beans and potato chunks)
Drink a bubbly or fruity white Moselle wine bearing the quality label 'Marque Nationale du Vin Luxembourgeois'
IN A WORD
Moien (Hello! in Letzeburgesch)
TRADEMARKS
Banking; fairy-tale castles; good-value alcohol, tobacco, perfume; beautiful china

RANDOM FACT
In 1919, with monarchies collapsing around them, the Grand Duchy put its royal family up for referendum. The result was 'yes' and never again has their existence been questioned.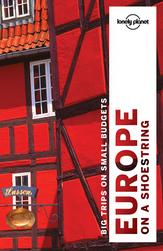 Celebrate the world with The Travel Book