Ghadames Date Festival: a guide to Libya's three-day event
Old Ghadames by David Stanley. Creative Commons Attribution licence (CC BY 2.0)
Location: Old city, Ghadames, Libya
Dates: three days in October
Level of participation: 4 – dates and dancing in the desert
At the end of the date harvest in Ghadames, Libyans head to the city's World Heritage-listed old quarter to eat dates and celebrate. Residents of the modern town return to their family homes in the old city, officially uninhabited since the mid-1980s, and throw open their doors for singing, dancing and public festivities. The shadowy old city has a network of covered walkways that provide shelter from the Saharan sun.
Following some events in the modern town on the first day of the festival, the focus shifts to the old city on the second morning. You can see weddings and ceremonies to celebrate the rite of passage of young men to adulthood. Up to 30 of the 1250 houses are used; where some events would once have lasted seven days, seven buildings are used instead. It's a great chance to see re-enactments of ancient celebrations in their traditional environment.
On the third day, the festival moves to the area inhabited by Tuaregs, the Saharan nomads known as 'blue men'. The final stop is the desert, where there is an evening of dancing at a Tuareg camp in the dunes.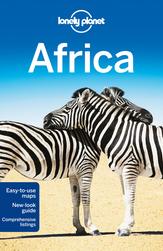 Local attractions: about 10km northwest of Ghadames is the lonely desert castle of Ras al-Ghoul (Mountain of Ghosts).
More info: There is no tourist office in Ghadames, but guides are available.
See other festivals in October here.