River festivals: a guide to Southeast Asia's light show
End of Vassa, Jimmy takes a test drive by Jack Zalium. Creative Commons Attribution licence (CC BY 2.0)
Location: Laos, Cambodia and Thailand
Dates: full moon in late October or early November
Level of participation: 3 – send a boat to Naga
Also known as Ok Watsa, Laos' Awk Phansa celebrates the end of Vassa, the Buddhist Lent. During this three-month period, monks sit out the rainy season in meditation, reviving their vows and fasting. Reaching the end of the challenging period is a cause for celebration for monks across Laos, and the rest of the country's 6.5 million people grab the opportunity for a party.
As the rains falter, monks are allowed to leave the monasteries where they have spent Vassa, and are presented with robes, alms bowls and other requisites of the renunciate life.
Much activity surrounds the monastic ritual. The eve of Awk Phansa is celebrated with parties and candlelit processions. The highlight is a ceremony, similar to Thailand's Loi Krathong, called Van Loi Heua Fai, which involves the release of illuminated banana-leaf boats carrying flowers and incense. Riverside spots such as Vientiane and Luang Prabang also hold boat races the day after Awk Phansa.
On the Mekong River, a natural phenomenon known as bung fai paya nak (Naga fireballs) enlivens the water sports. Around the time of the full moon, orbs of flame explode out of the murky river. Up to 800 of them are sighted every year, on a 100km stretch of river in Laos and Thailand. Locals believe they are the work of Naga, a Southeast Asian cousin of the Loch Ness Monster, who coughs up a fireworks display in honour of Buddha.
Scientists aren't convinced by this theory, pointing out that Naga would have trouble slipping past Thai–Lao border patrols. Some say the balls are produced by flammable natural gas, caused by the sun beating down on debris decomposing on the riverbed, and the strong solar and lunar gravitational pull is a catalyst for combustion.
Conspiracy theorists point to a hoax, saying the river's rocky bed and strong flow would make it hard for bubbles to form. However, there are accounts of Naga fireballs going back generations. Whatever you believe, the mystifying display is spectacular enough to justify a dedicated festival in northern Thailand. In the Nong Khai province, they give a big shout out to both Naga and Loi Krathong with light-and-sound shows, an illuminated boat contest and a longboat race.
A natural phenomenon also adds mystique to the races held in the Cambodian capital, Phnom Penh. At Bon Om Tuk (festival of the reversing current), crews of 40 battle each other and the Tonlé Sap's current, which suddenly reverses its direction of flow at this time of year.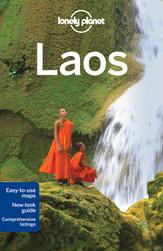 Essentials: in smaller Lao river towns, the boat races are often postponed until National Day (2 December) so residents aren't saddled with two costly festivals.
Local attractions: Vientiane, Laos' capital, is a laid-back city with interesting wats (Buddhist monasteries) and lively markets, sitting on the Mekong amid fertile alluvial plains.
More info: Lao National Tourism Administration, Vientiane (+856 21 212248)
See other festivals in October here.