Bun Bang Fai: a guide to rocket festivals in Laos and Thailand
Pha That Luang, Vientiane, Laos. Image by Samnang Danou / CC BY 2.0
Location: Throughout Laos and northeastern Thailand
Date: Usually on the May full moon
Level of participation: 1 - join the crowd to watch the rockets fly
In Southeast Asia the rain dance isn't dead, it's just been juiced up with some high-powered bamboo rockets. This pre-Buddhist rain ceremony can be one of the wildest festivals in Laos or northeastern Thailand, with music, dance, folk theatre, processions and general merrymaking.
On the third and final day, bamboo rockets are launched into the sky in an attempt to kick-start the rainy season and bring much needed water to the rice fields.
Behind the serious business of rain-making is the competition to be the local Roger Ramjet. The team whose rocket goes the highest is declared the winner; for anybody whose rocket doesn't get off the launch pad it's tradition to dump them in the mud. Vientiane is a good place to see Bun Bang Fai, while in Thailand it's celebrated best in the town of Yasothon.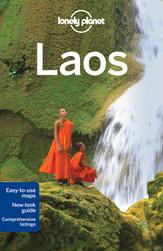 Essentials: dates vary from village to village and town to town, so check ahead with tourist authorities as to festival dates. Buses for Yasothon leave from Ubon Ratchathani, two hours away.
Local attractions: in Vientiane, visit the golden stupa of Pha That Luang, the symbol of Lao nationhood. In Yasothon, the Phrat That Phra Anon stupa is said to enshrine holy relics of Buddha's personal attendant monk.
More info: Tourism Authority of Thailand (www.tat.or.th); Lao National Tourism Administration (www.tourismlaos.gov.la)
See other top festivals in May here.