Maulid: a guide to celebrating the birth of Mohammed in Kenya
'Lamu, Kenya' by Cessna 206. Creative Commons Attribution
This is an excerpt from Lonely Planet's A Year of Festivals.
Location: Lamu, Kenya. Most of the celebrations are centred on the Riyadha Mosque.
Date: The birth date of the Prophet Mohammed; the date shifts according to the Muslim calendar
Level of participation: 1 – watch donkey and dhow races
Celebrating the birth of the Prophet Mohammed, this festival has been held on Lamu for more than 100 years and involves much singing, dancing and general jollity. Among the interesting traditional dances are the goma (cane-fighting dance) and the quivering-sword dance, where sword-wielding dancers set up a chorus of vibrating steel. Organised events include swimming galas, poetry readings, calligraphy competitions, football games, dhow races and, most popular of all, donkey races along  the waterfront – with donkeys the main form of transport in Lamu, this is the equivalent of a local Formula One race. On the final day a procession heads down to the tomb of Habib Swaleh, the man who started it all when he brought the festival (which originated in Egypt) to Lamu from Comoros in the 1860s.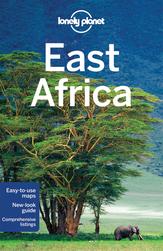 Essentials: Visitors are welcome to Lamu but be certain to respect local customs.
Local attractions: Taking a dhow trip to drift through the mangroves is almost obligatory in Lamu. Allow plenty of time to simply wander Lamu's winding, narrow streets.
More info: Kenya Tourist Board (www.magicalkenya.com)
See more festivals in March here.