Destination at a glance: Jordan
Buffeted on all sides by the conflicts in Iraq and Israel and the Palestinian Territories, Jordan could be forgiven for cursing its luck. And yet, this remarkable oasis of stability in the toughest of neighbourhoods has seen it all before.
Biblical stories, mysterious lost cities and Lawrence of Arabia – all these and so much more have always placed Jordan at the centre of great historical events, and signposts to an epic past still provide the centrepiece for Jordan's many attractions, including Petra, Wadi Rum and the Dead Sea. But it's the warmth and gracious hospitality – perfected down through centuries of watching the world pass through – of ordinary Jordanians that you'll remember most from a visit here.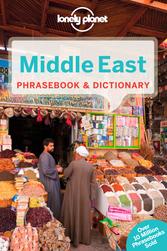 BEST TIME TO VISIT
April to May or September to October
TOP THINGS TO SEE
• Petra's rose-red, rock-hewn Nabataean city
• Jerash's stunning Roman ruins that would be the star of the show were it not for Petra
• Crusader castles, the formidable, evocative bastions in Karak and Shobak
• Madaba's Byzantine-era mosaics, and Mt Nebo, where Moses looked out upon
the Promised Land
• Remote Desert Castles dating back to Umayyad times
TOP THINGS TO DO
• Listen for the echo of Lawrence of Arabia and camp with the Bedouin in Wadi Rum
• Dive or snorkel through some of the Red Sea's most beautiful underwater scenery
• Giggle in disbelief as you fl oat in the salty waters of the Dead Sea
• Hike the stunning Dana Nature Reserve, the Middle East's most impressive ecotourism project
• Dive into Amman, one of the Arab world's most hip and sophisticated cities
GETTING UNDER THE SKIN
Read Seven Pillars of Wisdom by TE Lawrence; or Petra: Lost City of the Ancient World by Christian Augé and Jean-Marie Dentzer
Listen to Sakher Hattar, revered as the Arab world's finest oud (lute) player
Watch Lawrence of Arabia or Indiana Jones and the Last Crusade for stunning climactic scenes filmed in Petra
Eat mensaf (a Bedouin specialty of spit-roasted lamb basted with spices and served on a platter of rice and pine nuts)
Drink tea, that symbol of Jordanian hospitality
IN A WORD
Ahlan wa sahlan (Welcome)
TRADEMARKS
Petra and Wadi Rum; Bedouins and Palestinians in keffiyah (head robes); hospitality; peace and stability while wars rage all around
RANDOM FACT
Bethany Beyond the Jordan is where Jesus is believed to have been baptised – it was authenticated by the Pope in 2000
Celebrate the whole world with The Travel Book