This is an excerpt from Lonely Planet's guide to Tokyo.
If you've been here for a few days, you've probably learned that yen is easy enough to spend quickly in the metropolis. To balance your budget, consider the many things to do that are completely free. These suggestions will cost no more than the train ticket to get to them. For an idea of current goings-on, including some freebies, check the website of Japan National Tourism Organization (JNTO).
Parks

Image by Eryn Vorn
Unlike Tokyo's gardens, most of Tokyo's parks are free (Shinjuku-gyōen is the big exception to this rule), and provide a welcome escape from the omnipresent concrete and urban sprawl. Just grab a bentō (boxed lunch) and/or some baked bread and you have yourself a picnic. Good spots are Kitanomaru-kōen near the Imperial Palace, Yoyogi-kōen near Harajuku, Ueno-kōen and Hibiya-kōen near Ginza.
Galleries
Most private galleries don't charge admission. Indeed, these galleries are often rented by individual artists who are delighted to help cultivate interest in their work. Ginza and Harajuku are the best places to hunt for them. Department store galleries (on upper floors) are another good bet – if these are not free, admission is often cheaper than a museum entry fee.
Temples & Shrines

Image by Matt Watts
Shrines are almost always free in Tokyo and most temples charge only to enter their honden (main hall). Sensō-ji in Asakusa and Meiji-jingū in Harajuku are two good places to start.
Company Showrooms

Image by CLF
So they're really just another form of advertising, but some showrooms in Tokyo are like small museums and most have hands-on displays and test-drives – all for free. Auto enthusiasts will love Toyota Mega Web in Odaiba, and just about everyone will find something intriguing at the Sony Building in Ginza. Other showrooms can be found in Ginza, Shinjuku and Harajuku.
Tsukiji Central Fish Market

Image by stevecadman
Wander the world's biggest fish market for hours at no cost. If it lives in the sea, it's probably for sale in the Central Fish Market, where acres and acres of fish and fish products pass hands in a lively, almost chaotic atmosphere. Everything is allotted its own area, and a quick scan of the loading docks will reveal mountains of octopus, rows of giant tuna, endless varieties of shellfish and tanks upon tanks of live exotic fish.
Skyscrapers

Image by blueboy1478
Several skyscrapers have free observation floors – Tokyo Metropolitan Government Offices, Shinjuku Sumitomo Building and Tokyo Big Sight.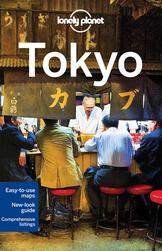 Bookshops

Image by paranoidnotandroid
Unlike in some other countries, in Japan no one will object to you spending hours reading books and magazines on display in bookshops. There's even a word for the practice: yomitachi (a standing read).