Northeast Japan: is Tōhoku ready for travellers again?
It's been over a year and a half since a 9.0 earthquake struck Japan's northeast coast, followed by a deadly tsunami and the meltdown of the Fukushima Dai-ichi nuclear power plant. The earthquake itself – the 5th largest in the world since modern record keeping – left comparatively little long-term damage; areas affected by the quake but nothing else were quick to rebuild. Along that narrow strip of coast hit by the tsunami it is another story: the rubble has largely been cleared, but rebuilding is likely to take a decade or more.
So what does all that mean for the traveller thinking of heading up to northeast Japan? Surprisingly little: Tōhoku, the northern third of Japan's main island, Honshū, is much as it's always been – an enchanting land of rugged mountains, hidden hot springs and ancient folkways – and is very much open for travel. Infrastructure, excepting the coastline, is fine and visitors will find themselves welcomed with not just the usual Japanese hospitality but with warmth and gratitude. Far more damaging than the earthquake, for most of the region, was the sudden absence of tourists.
Matsushima's famous seaside Godai-dō, an early 17th-century wooden pavillion, miraculously escaped damage in the 2011 tsunami. Photo: Rebecca Milner.
Open for business
Few areas frequented by travelers were damaged by the tsunami. Sendai, Tōhoku's largest, most cosmopolitan city and the gateway to Japan's northeast saw its coastal suburbs damaged but its city centre – where the major tourist sights are – was spared. In fact, with the influx of people and money for the recovery effort, Sendai today has a boomtown feel.
Further up the coast, the bay of Matsushima – known as one of Japan's most scenic spots – is as beautiful as ever. Locals credit the bay's famous pine-studded islands with acting as a natural breakwater, sparing Matsushima the devastation seen elsewhere on the coast. They also cite a steady stream of volunteers with getting Matsushima's tourist infrastructure up and running in a matter of months.
New developments
The truth is, the northeast coastline of Japan has long been one of the most remote, and poorest, regions of the country, populated by fishing villages and small to medium-sized, largely working-class, cities. Aside from Sendai and Matsushima, the coast sees few travelers, both domestic and international ones; after Matsushima, the typical tourist path heads inland for the temples of Hiraizumi and the bucolic Tōno Valley.
Ishinomaki, known to tourists mostly for its manga museum, the Ishinomaki Mangattan Museum (due to re-open 17 November 2012), is typical of the northeast coast. The port city was devastated by the tsunami, but it was also already in decline – which is why volunteers are working not only to rebuild, but also to revitalize the city. Ishinomaki 2.0, a collective of creative types, NPO workers and local business owners, has been working to reclaim damaged and abandoned structures and turn them into something, well, cool. Their hub is called Irori (Japanese for hearth), an open, shared workspace where anyone is welcome to hang out, drink coffee, plug into the wi-fi and trade ideas; some evenings there are parties or live music events. Knowing that the presence of foreign travelers has the curious ability to generate cachet in Japan, they've also set up a budget guesthouse.
Practical tips
Travelers who really want to get off-the-beaten-path should note that infrastructure is still spotty along the coastline north of Matsushima. The following lines are currently interrupted at the time of writing:
JR Senseki Line between Takagi-machi and Rikuzen-Ono
JR Yamada Line between Miyako and Kamaishi
Sanriku Tetsudō Minami-Riasu Line between Sakari and Kamaishi
Sanriku Tetsudō Kita-Riasu Line between Omoto and Tanohata
Instead, buses ply these routes; anywhere is accessible by car, along newly paved roads. See www.jreast.co.jp for up-to-date JR line closure information. Note that many small-town inns are routinely booked solid by construction and aid workers, so call ahead before showing up.
For many Japanese there is a strong desire to visit areas hit by the tsunami, to allow for the reality to sink in and to pay respects – which has brought a strange, new kind of 'tourism' to the region. Locals are mostly fine with this, though naturally the utmost respect is required. The best visitors are the ones who take time to hear people's stories and patronize local businesses.
Volunteering
Volunteer organizations are still hard at work on the recovery effort. They've shifted from relief work to community-building, which makes it harder for volunteers who don't speak Japanese to get involved. There are a few organizations with multilingual staff, such as Peace Boat and OGA for Aid, which can work with volunteers without Japanese skills. You'll need to sign up in advance, as spots fill up quickly.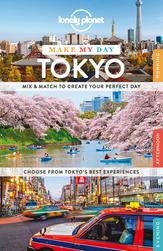 The Fukushima question
The invisible and difficult to quantify damage from the meltdown at the Fukushima Dai-ichi nuclear power plant is, for most travelers, the hardest to reckon with. A 20km exclusion zone remains around the crippled plant; however, contamination has been detected outside the zone as well. The volunteer group SafeCast has meticulously collected their own radiation readings for the area and around Japan, translating the data into user-friendly maps that clearly show the irregular pattern of contamination. They now have a (free!) iPhone app, too.
It is also worth noting that Fukushima prefecture is the third largest in Japan and its most visited areas, the former feudal capital of Aizu-Wakamatsu and the wilderness wonderland that is the Bandai Plateau, are nearly 100km to the west of plant, which lies on the coast.