Japan is everything you can imagine, and more – rich culture, profound history, natural beauty, epic shopping, unforgettable cuisine, gracious hospitality... But to experience its true grandeur, there are some essentials to master before you go.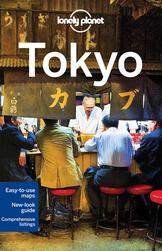 Spring (Mar-May) and autumn (Sep-Nov) are the best time to visit. Other seasons are a mixed bag of unpredictable weather and peak tourist periods, especially around holidays.
Before you go, book accommodation to ensure best prices and avoid on-the-ground hunting for a bed. Best bets for most authentic experiences are ryokan (traditional wooden lodgings) or minshuku (simpler ryokan, sometimes rooms in private homes).
Don't leave home without slip-on shoes, holeless socks (you'll have your shoes off a lot), trinkets from home to give as gifts, an open-minded appetite and your new Japan Rail Pass.
Eating is half the fun of travel in Japan. Be adventurous! Vegetarians who eat fish will be fine; those who don't will find more options in the big cities than in the countryside. Many temples, such as Kōya-san in Kansai, serve Buddhist vegan cuisine. Note that most miso-shiru is made with fish.
Tipping is not practised in Japan; tea is free of charge.
When visiting an onsen (Japanese hot spring), find a place to wash, or at least rinse, before entering the tubs. For more on these heavenly dips, download the Onsen chapter from our Japan guide.
Japan may appear to be a land of gluttony but you don't have to contribute significantly: make a lighter impact by minimising packaging (Fukuro wa iranai desu: 'I don't need a bag'), carrying your own reusable chopsticks, eating locally, avoiding endangered fish, staying in green establishments or taking the shinkansen (bullet train), etc.
Japan is also a land of long-steeped tradition and etiquette. Pick up some dos and dont's, or just do as the locals do.
Although pricey, Japan doesn't have to be expensive – indeed, it can be cheaper than travelling in other parts of the world if you're careful. We've got useful tips on saving some yen.
Further information
Got questions? Answers? Check out our Japan travel forum.
Inspired to go? Buy the Japan guide or download the digital chapters you want!