Ask Lonely Planet: Where to holiday after a medical procedure
Here at Lonely Planet, we have travel experts on tap. In this excerpt from the March 2011 issue of Lonely Planet Magazine, they advise a reader on places to go following a medical procedure.
Q: 'I'm after some ideas for a relaxing holiday this summer or later. I won't be very active following medical treatment, but would love to experience local culture somehow. I am not particularly interested in beaches.' - Vicky Stock, Birmingham
1. Switzerland, recommended by UK travel editor Tom Hall
For convalescence mixed with scenery, culture and history it must be Switzerland. Healthy living radiates from the Alpine slopes and spring-fed lakes, and the country is knitted together by a flawless public transport system. Make Chur in the eastern canton of Graubünden your destination. This is Switzerland's oldest city, with a majestic Old Town and a gallery dedicated to Swiss sculptor and painter Alberto Giacometti. Cultural desires satisfied, hop on a train to Ilanz, then a Postbus to Vals (75 minutes total journey) for Therme Vals, one of Switzerland's best spas,where heated pools, perfumed baths and steam rooms await. Gasthaus Edelweiss (sometimes reality is better than clichés when it comes to names) has good budget rooms, which you may be glad of in a non-budget country. Rail Europe can get you there and back.
2. Northern California, recommended by US travel editor, Robert Reid
No one knows unwinding better than Northern Californians. Just over an hour north of San Francisco you'll find world-class wineries, superb dining, redwood forests and historic towns. Calistoga is a good base, a laid-back spa town roughly in the middle of it all. Here you can soak in a mud tub or hot-spring pool at the Indian Spring Resort. A good way to see wineries is by bike on side roads. You can rent them in Napa or Sonoma from £15 per day, or join a guided bike tour (full-day trips including tastings). To the north, the Russian River Area is less visited, but has stunning country lanes. Here you'll find Guerneville, where you can take short walks among the world's tallest trees at Armstrong Redwoods State Reserve. Several airlines fly direct from London to San Francisco, including British Airways and United Airlines.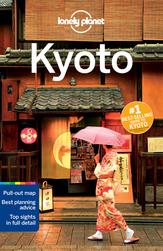 3. Kyoto, Japan, recommended by Asia-Pacific travel editor Shawn Low
Considered the cultural heart of Japan (it was the capital from 794 to 1868), Kyoto is a magnificent city with no less than 17 Unesco World Heritage Sites, including Nijo castle, built in 1603 – a lavish affair with cherry and plum gardens. Temples fill most of the list. Ginkaku-ji is one of the most popular, at the end of a cherry tree-lined path called the Path of Philosophy. Across town, Kinkaku-ji is known as the Golden Temple for its dazzling exterior. Kyoto also has some of Japan's best cuisine, from handmade soba noodles and freshly sliced sushi, to refined kaiseki meals. KLM, Lufthansa and other airlines fly from the UK to Kansai International with one stop. From there, it's a 75-minute express train ride into town. For lodging, consider staying in a ryokan (traditional inn), such as Shimizu. At the other end of the scale, try the cheaper annexe of the renowned Hiiragiya.