Narita Airport To Tokyo Downtown Limousine Bus Ticket
Transfers & Ground Transport in Japan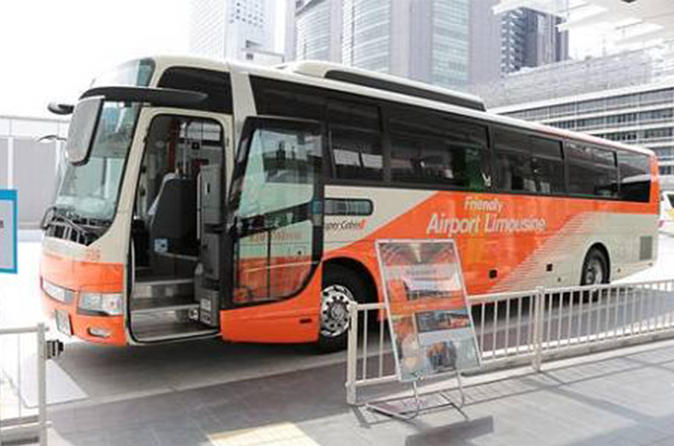 Image by Viator
Information from Viator
Tour description
We are currently operating 1200 services a day connecting Narita Airport , Haneda Airport, Central Tokyo and Yokohama, welcoming 4 million tourists a year, some 40 percent of whom are inbound customers from abroad. Especially, for overseas customers, our Airport Limousine Bus service is the most convenient and comfortable way to get to and from Narita Airport from Central Tokyo. Our fully air-conditioned, huge baggage capacity coaches make for Tokyo's smoothest and most scenic bus rides, providing convenient access to major locations in Tokyo and Yokohama. The buses on the routes run at frequent intervals and the fares are competitive - less than the price of the Narita Express train fare, considerably cheaper than a taxi.
Extensive travelling route system:Most of the intra-city route services are provided from Narita International Airport, Tokyo Metropolitan Shipping Station, Yokohama General Station, to major hotels in Tokyo metropolis. The Limousine Bus will provide you with direct access to the destination hotel from the bus stop in front of the Airport Arrival Hall.Provide door to door service:The door-to-door service at the entrance of the hall provides the most convenient service for passengers with more luggage.Daily driving, many bus shifts available:The Limousin Bus frequently shuttles between airports every day. For example, there is a bus from Narita International Airport to TCAT (Tokyo Metropolitan Shipping Station) and to Tokyo Station every 5 to 30 minutes. The Limousine Bus fully cooperates with the departing timing and landing time of aircraft and allows you to use it safely.Provide WIFI and toilet.Can be used in following route: (Disney Land and Shin-Urayasu are not include)①TCAT (HAKOZAKI)②Haneda Airport③Tokyo Station and Nihonbashi  ④Shinjuku⑤Ikebukuro⑥Meijiro and Korakuen⑦Kudan⑧Ginza and Shiodome⑨Akasaka⑩Shiba⑪Shibuya  ⑫Futako Tamagawa⑬Shinagawa and Ebisu⑭Takeshiba and Rinkai Fukutoshin (Tokyo Water Front)⑮ Kinshicho,Toyocho⑯Toyosu Station⑰Asakusa⑱Shinkiba
What's not included
Expense is not mentioned as above.
---