Top 5 parties at the Venice Carnevale 2011
Raise your glasses and loosen your corsets: Venice Carnevale offers an extra weekend of parties in 2011, extending the city's marathon pre-Lent celebrations over three weeks. Festivities commence February 19-20, then continue February 26 through March 8, when the city also celebrates International Women's Day. Hence the rather tantalising official theme this year: 'Venice, City of Women'.
Once this party starts, there's no telling exactly where it will end - Napoleon himself couldn't stop revellers from indulging incognito in traditional long-nosed plague masks and commedia dell'arte costumes. Tickets for gala balls often run €200-450, but you don't have to have deep pockets in your knee-breeches to join the party, since most traditional public pageantry is free (for annual events, see here).
If the very thought of a three-week costume party makes your liver tickle and wig itch, take a cue from 18th century Venetian masqueraders who celebrated Carnevale for up to three months: pace yourself and be selective. Below are five standout Carnevale 2011 events under €50 to kick up your heels in style.
Grand Toast of Venice - Feb 19
Nothing says Cin-cin! (Cheers!) quite like a wine fountain along Venice's Grand Canal. To inaugurate Carnevale, the libations are free-flowing from 7-8pm in Piazzetta San Marco, the very spot where public executions historically took place. Opera is performed and 19th century dandy attire encouraged at this city-sponsored event.
The Secrets of Venice - Feb 26-27, Mar 3-6 & 8

Revelers were once escorted through Venice's labyrinthine alleys by lantern-bearers, who kept their clients amused between stops with sensational, scandalous tales. Author of Venetian Legends and Ghost Stories, Alberto Toso Fei, is reviving the tradition in 2011 with the city's most riveting local legends told in English, Italian or French by roving Venetian actors. Carnevale-goers follow these masked storytellers down shadowy calle (sidestreets) infamous for amorous affairs, murderous plots and other intrigues, and with each unexpected turn, the plot thickens - you'll literally never guess where the story is headed next. Tickets are available online (adult/child €29/15).
Dawn at the Rialto - ongoing
While everyone else sleeps late during Carnevale, photographers have a secret rendezvous at the Rialto bridge. Year-round, this historic marble bridge over the Grand Canal is often packed with sightseers and souvenir shoppers by noon – but around dawn during Carnevale, it's a photographer's dream come true. Morning mists lift like veils revealing ghostly figures still in masquerade, gliding home at last. Revellers who've lost all track of time between the 18th century and tomorrow pause on the ancient bridge, greeting one another in pantomime and basking in the first light of day.
Chocolate in Costume - March 1
Rock a velvet frock-coat and sip gooey hot chocolate with fellow romantics at Caffé Lavena, tucked under the Napoleonic arcades of St Mark's Square. Cakes await and chocolate starts flowing at 4pm sharp; tickets are available online (€50) and costumes required. Not sure what to wear to a 19th century chocolate binge? Costume pointers for dandies and dames are helpfully provided on the Carnevale website, and you can make your own mask in the afternoon at Ca' Macana.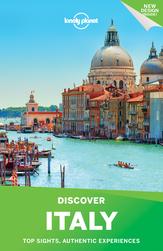 The Silent Regatta - March 8
At midnight on March 8, Carnevale concludes with a public parade of gondolas down the candle-lit Grand Canal to the mournful tones of a lone trumpeter. When balloons are released in St Mark's Square, Fat Tuesday is officially over; the abstemious season of Lent has begun; and revellers have only a few hundred days to recover before Carnevale begins anew.