Ask Lonely Planet: best place to propose?
Here at Lonely Planet, we have travel experts on tap. In this excerpt from the August 2011 issue of Lonely Planet Magazine, they advise an anonymous reader from London who asks what is the 'most romantic spot to propose to my girlfriend while on holiday (ideally somewhere warm)?'

1. Venice, Italy, recommended by UK travel editor Tom Hall
Romance and Venice are inseparable, but forget St Mark's Square unless you want to share the experience with hundreds of day-trippers and pigeons. Aim instead for the island of Giudecca, a thin strip of land that has become an exclusive destination since emerging from a century of industrialisation.
Take a vaporetto (waterbus) from Zattere or San Zaccaria on the main island of Venice. Once on Giudecca, you might find the steps of Palladio's Chiesa del Santissimo Redentore (the church is usually just known as Il Redentore) are the right place to pop the question. Provided the answer is affirmative, head straight for the Skyline Rooftop Bar of the Hilton Molino Stucky for a glass of prosecco and wonderful views of the rest of Venice.
2. Hawaii, recommended by US travel editor, Robert Reid
The Hawaiian island of O'ahu has more potential proposal spots than grains of sand. Beautiful Manoa Falls is surrounded by purple orchids and red ginger. It's an easy mile-long hike through ferns and bamboo from Lyon Arboretum. Or you could hide a ring under a snowball cone topped with ice cream at Matsumoto Shave Ice on the North Shore, and walk the short distance north to Hale'iwa Ali'i Beach Park.
Is your girlfriend a Magnum P.I. fan? Grow out a Tom Selleck moustache in advance, and ask her – shirt unbuttoned, wearing a Detroit Tigers cap – on Waimanalo Beach, a location from the TV show. More adventurously, pop the question underwater, at Hanauma Bay. It's a dream spot for snorkelling. Base yourself at Waikiki's design-savvy
Hotel Renew, a half-block from the beach.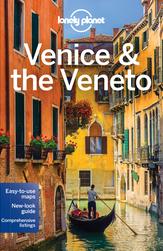 3. Tasmania, Australia, recommended by Asia-Pacific travel editor Shawn Low
Most Aussies joke that this island is not part of Australia. But Tassie is unspoilt and rich in unforgettable landscapes, quaint towns and fresh seafood and produce. Drive along the eastern Freycinet Peninsula, following signs for Wineglass Bay. Hike up to the lookout point and you'll see the beach tucked in a curve at the base of pink granite mountain ranges, brilliant turquoise waters lapping gently at the blinding white sand.
Hike down and walk along the beach to find the perfect spot to make your proposal. If you and your partner like to rough it a bit, there's a campsite at the end of the beach. For something a little more exclusive, head to the Freycinet Eco Retreat and book an eco-lodge set in a 1,200-acre property looking out over the peninsula.