Should you see or skip Europe's top icons?
Europe is filled with landmarks that need no introduction. Often they're destination-makers in themselves. At other times, the hassle and cost and crowds leave you wondering if they justify their hype.
Lonely Planet asked travellers about ten of Europe's top travel icons – are they must-sees or tourist traps? Here are the results and my commentary, culled from over 13,000 responses. The list begins with the favourite (the nearly universally loved Parthenon in Athens) and finishes with an Irish rock most feel is best left unkissed.
See it: 93%
Skip it: 7%
You cannot go to Athens and skip the Parthenon, the poster child of the Acropolis, itself the most important ancient site in the Western world. And a relative bargain at €12 entry. Built in 438BC for a big athletics and religious festival, it's dedicated to Athena, and its name means 'virgin's apartment'. It's one amazing apartment.
See it: 92%
Skip it: 8%
It's not only Rome's, but Italy's top attraction. And, in summer, that means lines that rival the gladiator battles once staged there in terms of infamy and gore. The biggest mistake you can make is showing up without a booking. Don't. Pre-book tickets online (worth the €1.50), use the combo-ticket Roma Pass, or buy a ticket at the Palatino entrance to avoid the longest waits. Another option is joining walking tours that can get you past the lines too.
Though you could just skip it. Many visitors, including myself, have found the Colosseum's insides a bit underwhelming. And if your Roman holiday is brief, consider saving those few hours for something else. It's not like they'll be wasted.
See it: 86%
Skip it: 14%

It's essentially impossible to go to Paris and not get a glimpse of the structure that Paris once dismissed as the 'metal asparagus'. But do you really need to pay to go up it? In summer's peak season, you can save a few euro by taking the stairs, and wait times by pre-booking tickets online (www.tour-eiffel.fr).
But if time's short, why not stick with views of the tower? We put together a list of best places around Paris to see the tower in Lonely Planet's 1000 Ultimate Experiences. A favourite of mine is from the Hippodrome d'Auteuil, a crumbling-yet-glorious old grandstand where you can watch horse races while having a sandwich and coffee under the gaze of Eiffel. Plus entry is free on weekends.
See it: 81%
Skip it: 19%

If you're in Edinburgh, it's a crime to miss the castle (though that doesn't necessarily mean you should cross Britain for it). Our Edinburgh author Neil Wilson begs city visitors to start their trip there, calling it the very reason for Edinburgh's existence. Other than getting a look at Scotland's crown jewels (and who knew the Scots have crown jewels too?), the best part of a visit is simply the city views from Argyle Battery.
See it: 79%
Skip it: 21%

Always feels weird paying to go into a church, doesn't it? Still, the Lonely Planet Barcelona author Damien Simonis says if you only have time for one sight in town, this is it. And who doesn't love an obsession? Antoni Gaudi spent 43 years building it, and a century later, it's still not done. Shell out the extra €2 for a lift ride up to the towers for views, and look for endless surprises in details (check out the far right of the Passion Façade in the afternoon sun). When the cathedral's done – supposedly between 2020 and 2040 – it will stand a third taller than you see now.
See it: 70%
Skip it: 30%

Seventy percent? Really? Here's where we diverge from the masses. Seven of 10 said 'si' to Pisa's 13th-century tower, and it is actually fairly impressive at first look. But time in Italy might as well be measured in gold – and it's simply better spent in nearby Tuscan villages, where – if you search – you can find more atmospheric villages, better food, and fewer tourists posing those cheesy 'prop up the tower' photos. Pass on Pisa unless you're using its airport for budget flights around Europe
See it: 67%
Skip it: 33%

Stonehenge, with its mysterious origins and a rather moving line of standing rocks, does carry a special power, but it isn't exactly situated across the street from Westminster Abbey. You sort of have to want to go out here (no bus service reaches the site, taxis from Salisbury are £35), so most visitors come on tour buses. If you go, plan ahead for access to the Stone Circle on early morning/evening walks (see www.englishheritage.org.uk). Or course, there's always Carhenge in Alliance, Nebraska – a mock Stonehenge made out of old cars in a field.
See it: 50%
Skip it: 50%

If it's your dream to ride one, go for it – just know you're likely to shell out €100 for the 40-minute experience. A more local and far cheaper alternative is riding traghetto (a commuter gondola) across the Grand Canal for 1 euro. There are several crossings, but sadly, no, the drivers don't wear striped shirts and funny hats.
See it: 43%
Skip it: 57%

Anyone who mistakes all Brits for keeping sentimentality at bay need to see how gooey-eyed even hardened Londoners get over this glorified Ferris Wheel. They love the Eye. The ride certainly offers lovely views, though does seem a slightly tacky newcomer to classic London on the Thames.
If it's views you want, there are options with a bit more history (though they come with many stairs to climb). St Paul's Cathedral has stunning views from the dome-top though, like the Eye, they're expensive. The lesser-known and fascinating Monument to the Great Fire of London, built by Sir Christopher Wren (who is credited for reinventing London's skyline after the 1666 fire), is just £3.
Kiss it: 27%
Skip it: 73%

Sorry, but kissing the Blarney Stone may be the most inexplicable cliché in all of Europe or the world. Still, the visitors pile into the 15th-century Blarney Castle outside Cork City, climb up the steep, slippery steps, to bend over a long drop on the battlements, and kiss that famous rock. Views are lovely at least.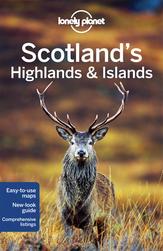 Actually the kissing tradition is relatively modern. It supposedly rewards you with the gift of gab (in fact, Elizabeth I – the Cate Blanchett queen – supposedly was so exasperated with Lord Blarney's ability to talk without result that she coined the phrase 'to talk blarney'). If you go, take photos of those lined up to do it, and skip it. Or just have another pint back at the pub.
Europe - what else should you see? Lonely Planet has a continent of ideas at lonelyplanet.com/europe.