Some of my favourite words started life as names of places.
Take, for example, 'Bohemian', which connotes a cavalier disregard for rules and conventions. You may be aware that the name comes from Bohemia, a region in the Czech Republic.
But that doesn't mean that Bohemia is populated entirely by beret-clad artists. Rather, the term comes from the alternative lifestyle of Roma travellers, whom the French assumed were from Bohemia. (Fascinatingly, the term 'Gypsy', often used for the Roma, itself comes from 'Egypt' - because Eastern Europeans wrongly believed that the dark-skinned nomads came from North Africa.)

Image of a village in Bohemia by dorena-wm
Here are few more of my favourite toponyms:
The late great Douglas Adams - famous for writing The Hitchhiker's Guide to the Galaxy - also co-wrote The Meaning of Liff. This book took names of towns and cities around the world, like Liff, and used them to describe sensations or experiences that had no name yet.
So, for instance, Adlestrop is a town in Gloucestershire (known mainly for a poem written by Edward Thomas), but in The Meaning of Liff it also means 'That part of a suitcase which is designed to get snarled up on conveyor belts at airports. Some of the more modern adlestrop designs have a special "quick release" feature which enables the case to flip open at this point and fling your underclothes into the conveyor belt's gearing mechanism.'
Another travel related definition is Banff: 'Pertaining to, or descriptive of, that kind of facial expression which is impossible to achieve except when having a passport photograph taken.'

Image of Adlestrop's bus shelter by Charles D P Miller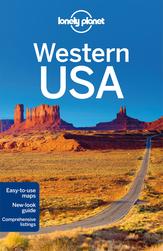 Even without Douglas Adams' additions there are plenty of toponyms to keep us intrigued and enlightened.
What are your favourites? Any used in languages other than English?