Corsa dei Ceri: tips for watching Italy's 'candle race'
'Corsa de Ceri in Gubbio' by GregTheBusker. Creative Commons Attribution
Location: Gubbio, Italy
Date: 15 May
Level of participation: 3 - limber up and run alongside the ceri
Few Italian festivals hold a candle to Gubbio's centuries-old Corsa dei Ceri, held to commemorate the city's patron saint, St Ubaldo. Contested since the 12th century, it's a strongman contest of unusual proportions.
Three teams race through the city's streets and up the steep slopes of Monte Ingino to the Basilica of St Ubaldo, each carrying a socalled 'candle' (ceri), which is actually a 4m-long wooden pillar bearing a statue of one of three 'rival' saints (Sts Ubaldo, George and Anthony). Each pillar weighs around 400kg.
The race begins at 6pm with a blessing by the bishop and, after a sprint around the city, begins the climb to the basilica, around 300m above the city. It's a colourful affair and, like jockeys, each of the ceraiole (candle holders) wears the colours of the saint they carry: yellow for St Ubaldo, blue for St George and black for St Anthony. If you've come expecting a fair fight, look away now. St Ubaldo always wins…it's his day, after all.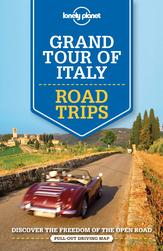 Essentials: a fair degree of fitness will be necessary if you're going to slog up the mountain beside the ceri.
Local attractions: the Basilica di Sant'Ubaldo contains the body of St Ubaldo, and getting here is most of the fun: the ride on the Funivia Colle Eletto is as frightening as the views are beautiful.
More info: www.ceri.it (in Italian)
See other top festivals in May here.
This is an excerpt from Lonely Planet's A Year of Festivals.
This article was first published in December 2010 and was refreshed in April 2013.