Viareggio Carnevale: tips for watching Italy's parade of parades
This is an excerpt from Lonely Planet's A Year of Festivals.
Location: Viareggio, Italy
Dates: Sundays around lent
Level of participation: 2 – the parades are spectator only but you can take part in other events.
'paper dragon' by cidibee. Creative Commons Attribution

Famous either as a sun-and-sand resort or the spot where the poet Shelley drowned, Viareggio is otherwise known to festival-goers as host to one of Europe's finest carnival celebrations. In Italy, it's second only to Venice's Carnevale for party spirit.
An elongated festival, it stretches across four consecutive Sundays, each one bent around an extraordinary parade of floats. The largest of the floats are a staggering 20m high, 14m wide and weigh around 40 tonnes, taking five months to build and carry up to 200 people. The floats feature papier-mâché merry-go-rounds of clowns, opera divas, skeletons, kings and more, and many have giant satirical effigies of political and other topical figures. Other carnival events include fireworks, masked balls and comedy shows, and special carnival menus are turned out throughout the town's restaurants.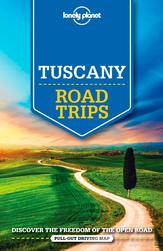 Essentials: tickets for the Sunday processions can be bought at the Fondazione Carnevale on Piazza Mazzini, or at a ticket kiosk on the procession circuit.
Local attractions: get a further taste of Carnevale at La Citadella di Carnevale where, in 16 gargantuan hangars, the fantastic floats are created. Discover carnival history and the art of making teste in capo (the giant heads worn in processions) and mascheroni a piedi (big walking masks) in the Museo del Carnevale.
More info: www.viareggio.ilcarnevale.com
See more festivals in February here.
This article was first published in December 2010 and was republished in January 2013.