Il Palio: a guide to watching urban horse racing in Siena, Italy
'Piazza del Campo' by razvan.orendovici. Creative Commons Attribution
Location: Il Campo, Siena, Tuscany, Italy
Dates: 2 July and 16 August
Level of participation: 3 - lay a bet and smell the nervous sweat
The Italians' factional tendencies can be seen in all their swaggering glory at Il Palio, a bareback horse race that lasts for about a minute and a half. During the short dash around central piazza Il Campo, which is covered in packed dirt for the occasion, jockeys are allowed to do anything to their opponents other than tug their reins. The winning steed is often riderless.
The crazy gleam in the mares' eyes is reflected in the stands, because this event strikes at the very heart of Sienese civic pride. Each horse represents one of the city's 17 contrade (districts), all of which have their eye on the victorious palio banner.
The displays of loyalty are as much of a spectacle as the race itself. The horses are blessed in the contrades' churches and medieval parades accompany the competitors when they register at the Palazzo Comunale. Before the race, pageboy types wave bright flags bearing the contrades' ancient symbols, including a double-headed eagle and a crowned dolphin.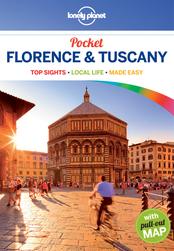 Essentials: get there four hours before the race starts for a place near the rails, or watch the warm-ups on previous days.
Local attractions: a World Heritage site, Gothic Siena also makes a great base for touring the medieval Tuscan towns of San Gimignano and Volterra.
More info: www.ilpalio.org; Siena Tourist Information (+39 577 280551)
See other top festivals in August here.