Battaglia delle Arance: a guide to the orange battle in Italy
This is an excerpt from Lonely Planet's A Year of Festivals.
Location: Ivrea, Italy. The battle takes place in the town's main square.
Dates: Concludes on Fat (Shrove) Tuesday
Level of participation: 2 – though the battle officially involves only the teams, if you happen to slip on the slimy carpet of squashed oranges you're considered fair game for a massive orange assault.
'Giusto per dare un'idea' by pigliapost. Creative Commons Attribution-ShareAlike
A part of Ivrea's carnival celebration, Battaglia delle Arance is something of an orange version of Valencia's famed La Tomatina. For three consecutive days, nine teams of 'revolutionaries' (3500 people in all) pound each other with 400,000kg of oranges.
The story goes that, in the 12th century, a miller's daughter sparked a revolt against a count who had reserved for himself the right to the first round with any local woman who was about to be married. On foot and armed only with stones, the impoverished townspeople pelted the count's troops as they rode around town in horse-drawn carts. The uprising later provided an excuse for rival gangs in the town to stage an annual riot during the town's carnival.
When Napoleon occupied the area in the early 1800s, his administrators ordered everyone to wear red revolutionary bonnets. They also put a stop to the fatal brawling, ordering that the re-enactment be carried out with oranges.
Essentials: if you hope not to be bombarded with oranges, wear non-slip shoes.
Local attractions: wander Ivrea's old town with its Duomo and red-brick castle. Journey 55km south to see the Shroud of Turin.
More info: Carnevale di Ivrea (www.carnevalediivrea.it)
See other festivals in February here.
This article was first published in December 2010 and was republished in January 2013.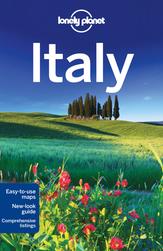 Get to know every country in the world — with Lonely Planet's The Travel Book.