Festa del Cornuto (Festival Of The Horned One): a guide to Rome's celebration of love lost
Piazza Navona by Zach Dischner. Creative Commons Attribution licence (CC BY 2.0)
Location: Rocca Canterano, Italy
Dates: November
Level of participation: 2 – watch the actors lampoon the love-sick
The event has no truck with lovelorn moping. Rolling down the main street on allegorical floats, costumed actors recite satirical compositions about the whole ugly business of betrayals and bust-ups. The festival has an unofficial patroness, an honour for which self-respecting celebrities would surely swap an Oscar. America's former first lady, Hilary Clinton, has been lucky enough to hold the title.
Cuckolds who have had their fill of jokes at their expense can pig out at another small festival taking place, dedicated to roasted chestnuts.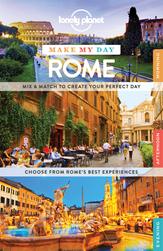 Essentials: If a fellow festival-goer suggestively asks you, with a sly look at your partner, if you'd like to fare le corna (make horns), they're not inviting you to a local craftwork demonstration.
Local attractions: Find a new flame in Rome, the world's unofficial capital of romance, with beautiful architecture and bars packed with good-looking single people.
More info: Rome Tourist Office www.turismoroma.it
See a list of other festivals in November here.