Planning to go tripping in May? In an extract from the January 2010 issue of Lonely Planet Magazine, we've got the best places to head for - and the best place to avoid!
While it's probably more accurate to describe May as being the Emerald Isle's least-rainy, rather than sunniest, month, it's still the pick of the calendar. Discover the beauty of the lakes of County Roscommon, admire the sandstone hills and river valleys of County Cork, or just try to pinpoint the exact location of the craic in Dublin.
The endlessly intriguing wildlife in the Galápagos is in full display this month. Head to the wonderful beaches at Tortuga Bay to see giant tortoises in the lowlands, nesting birds, and whales passing nearby.
Freezing in winter, painfully hot in summer, it's not until the spring that New York really pulls its finger out. Pay a visit to Brooklyn's fantastic botanic gardens for a spot of fragrant pleasure in the heart of the metropolis.
Anyone who has traipsed around the streets of Rome or Milan in the height of summer knows that even the most beautiful of cities can be tainted by over-exposure. The coastal paths of the Cinque Terre or the Amalfi can be equally packed – so go now. The weather is warm, and the towns geared up for visitors, but you won't feel like a canned sardine.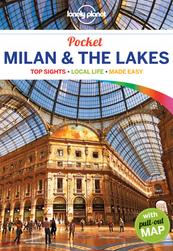 Unless your express intention is to see the monsoon in all its glory, it is better to wait until September before travelling to India.