Shore excursion from Civitavecchia Port to the Colosseum and Roman Forum
Shore Excursions in Italy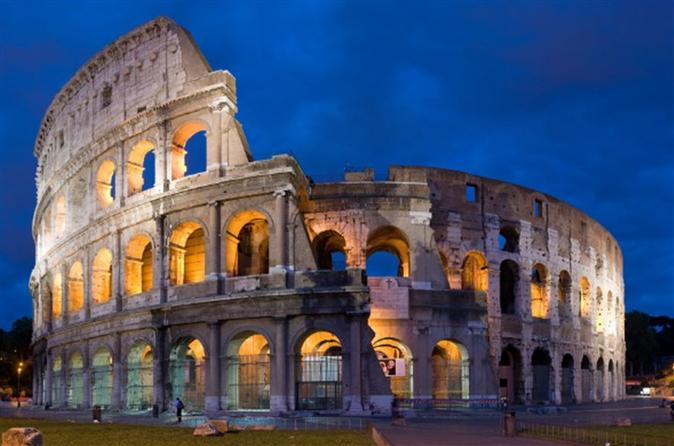 Image by Viator
Information from Viator
Tour description
Enjoy a beautiful day discovering the ancient Rome and visiting the most famous monument of the world, the colosseum. We will pick up you outiside your cruiseship without stress or long lines.
Spend one day of your cruise visiting the Colosseum and all the ancient rome area. Our driver will pick up you just outside your cruiseship and he will take care of you until you reach your official guide.
During this small group tour you will skip the long line and you will enter in the colosseum , after this, you will visit the roman forum , the area of the ancient temples and you will see the view from the Palatine hill.
Located just east of the Roman Forum, the massive stone amphitheater known as the Colosseum was commissioned around A.D. 70-72 by Emperor Vespasian of the Flavian dynasty as a gift to the Roman people. In A.D. 80, Vespasian's son Titus opened the Colosseum,officially known as the Flavian Amphitheater, with 100 days of games, including gladiatorial combats and wild animal fights.
You will learn about the life of Emperor, religious men, vestals and gladiators.
An unforgettable experience realized with an exclusive vip tour.
What's included
pick up and drop off from the cruiseship guided tour entrance fees
What's not included
Meals and drinks Gratuities
---