On Israel's far northern coast, a mere 5km seaside stroll up to the shores of southern Lebanon, lies Akhzivland, a tiny self-proclaimed independent state comprising a series of raggle-taggle outbuildings, a grassy camp ground, a sliver of gorgeous Mediterranean frontage, and a vast and rambling museum of knick-knacks eccentric, old and interesting.
Presiding over this unlikely conglomeration is 79-year-old Eli Avivi, Akhzivland's white haired president-for-life, who created the state 58 years ago and who – if you ask him nicely – will relate his life story over a glass of cold lemonade, then stamp your passport to prove you've come to call. Now frailer and hard of hearing, Avivi was once a dashing adventurer, enjoying a stint in the Palmach (Israel's pre-1948 army) and a four-year trip across the globe before, he explains, "I found this place by accident, and decided to stay forever."
Though Akhzivland today seems a quaint and tranquil bolthole, a welcome, ramshackle patch of green amid a rashly overdeveloped coastline, creating a state wasn't, recalls Avivi, an easy matter. "I loved Israel. I fought for Israel. But I didn't like the government," he explains with a youthful gleam in his eye, "So I made a passport for myself and declared this place independent, just as Israel itself did before me."
"Pretty soon, I was arrested and jailed for ten days, then brought before a judge. The charge:" he grins, "'Creation of a Country Without Permission.' Well, luckily for me, the judge reminded the police that no such charge exists, and recommended I keep on with my own little land after all."
Avivi takes out a rubber stamp and ink pad, and carefully stamps my passport with an image of his diminutive state's rambling stone structures, palm trees and sea. "And you must admit," he smiles, "it was worth it, for a passport stamp as rare as this one."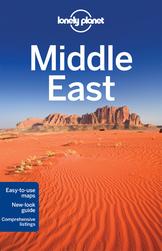 Amelia Thomas travelled to Israel and the West Bank on assignment for Lonely Planet. You can follow her adventures on Lonely Planet: Roads Less Travelled, screening internationally on National Geographic.