Travelling with children in Jerusalem is a breeze: the food's good and the locals incredibly welcoming. The biggest hassle you'll face is the congested roads which are NOT child-friendly. Never fear – there are plenty of places that you can let them run free, Here are our top child-friendly attractions in Jerusalem: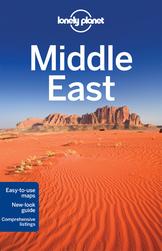 Probably the single best place to take children in Jerusalem is the excellent Biblical Zoo. Almost every pair of creatures that Noah crammed into his ark is represented here. The animals went in two-by-two….
Make like explorers as you delve underground at the fabulous Kotel Western Wall Tunnels. These tunnels consist of a 488m long passage dug out by archaeologists that takes you down to Jerusalem's original street level.
Your little ones can continue exploring like Indiana Jones at the amazing 500m long Hezekiah's Tunnel. The passages are full of knee-deep water and end at the Pool of Shiloah. Jesus is said to have healed a blind man here after instructing him to bathe. You'll need torches and sturdy sandals that will be fine in water.
The city's fabulous, fascinating food market, Mahane Yehuda Market is another great place to take children. The kids will love all the free samples. Let them choose items for a perfect picnic hamper.
If the weather turns, the Israel Museum is a great place to wile away a few hours. It has a full line-up of children's events each month (check the website) and the Ruth Youth Wing is devoted to all things educational and fun for children.
Older children might also enjoy exploring the turrets, towers and battlements of the Crusaders' Citadel. It also houses the Tower of David Museum.
Further information
Catch up on what travellers are saying about Jerusalem on our Thorn Tree travel forum here.
Want more? Check out our Travel with children resource page, which features links to all our family-travel tips and tricks.