Matchmaking Festival: a guide to Ireland's gathering of lonely hearts
Matchdoonvarna by fyunkie. Creative Commons Attribution licence (CC BY 2.0)
Location: Main St, Lisdoonvarna, County Clare, Ireland
Dates: last Friday in August to first Sunday in October
Level of participation: 5 – take the opportunity to pick an Irish rose
With its population of about 1000 citizens, tiny Lisdoonvara (Lisdoon for short) is famous for two things: its spas, which made it a popular Victorian resort, and its tradition of basadóiri (matchmakers). For a fee, these Guinness-swilling Cupids would help singletons find a partner. Most of the hopefuls (who were, predictably, men) would bumble nervously into town in September, when the crops were in and they had made enough hay to buy a lady a glass of porter. The Matchmaking Festival provided social events for these lonely-hearted pilgrims, and allowed local personages to keep undesirables away from their daughters.
The festival still features a basadóiri as well as amateur horse racing and traditional Irish craic by the pub-load. In keeping with modern mating rituals, it now also includes a speed-dating weekend. Another popular event is the matchmaking country music weekend. The season of setting-up concludes with the 'Mr Lisdoonvarna' and 'Queen of the Burren' competition.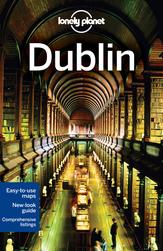 Essentials: most Irish folk have kissed the Blarney Stone, so you'll need some good patter to impress potential matches, unless you go for that 'silent type' appeal.
Local attractions: Take your new beau to sample the spa waters, although it's not exactly a vintage-wine-tasting experience.
More info: www.matchmakerireland.com
See other festivals in October here.