Galway Oyster Festival - world's best festivals
'Galway 'by Scarto. Creative Commons Attribution
Location: Nimmo's Pier, Galway City, County Galway, Ireland
Dates: last full weekend in September. 26-29 Sept 2013.
Level of participation: 4 - you'll never want to see an oyster again
The Galway Oyster Festival is dedicated to Ostrea edulis, the European flat oyster. The local molluscs are left to grow for three years in the clean waters of Brandon Bay and Clarenbridge, blooming into a juicy delicacy. Tens of thousands of the slippery critters are consumed on the Guinness Oyster Trail, on which 30 pubs give out free trays of the seafood with pints of the dark stuff.
Each establishment has a dedicated opener, and there's more nimble-fingered action on display at the World Oyster Opening Championship. International contestants vie to break the world record, set here in 1977, for prising open 30 of the tight-lipped urchins - one minute, 31 seconds. If, at the end of the man-versus-mollusc showdown, they present the judges with a tray resembling a battleground, they lose points.
The city fills with craic such as the opening ceremony, where the Oyster Pearl (festival queen) presents the season's first oyster to the mayor.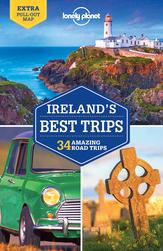 Essentials: deep pockets and a big appetite will come in handy.
Local attractions: have a pint in Paddy Burke's in the nearby village of Clarenbridge, where the festival began in 1954.
More info: www.galwayoysterfest.com
See other top festivals in September here.