The story behind the photo: rolling in colour
In the first half of 2010, we ran a photo competition, asking travellers to submit their travel shots and help create a virtual photo mosaic of the world. We received over 130,000 amazing images and had to whittle entries down to finalists and a winner – no easy feat! We interviewed some of our finalists to get the story behind the image – like this one taken by Sanjay Patil.
Set the scene for us. Where and when was your image taken?
The image was shot during Holi festival at Dauji temple near the north Indian town of Mathura  in 2010.
How did you arrive at that place/moment?
Almost a year back, I had planned to visit lord Krishna and the land of Mathura and Vrindavan. I travelled more than 1000 km from Mumbai to shoot the Holi festival. I travelled from Mathura to Dauji temple on motorbike with my Japanese friend who also came to visit India.
Holi is celebrated  as the welcoming of spring and triumph of good over evil. During Holi, men and women and children splash liquid color and color powder known as gulal over each other. They hug and distribute sweets. Holi is celebrated in different ways in India. In Dauji temple,  the form of Holi is called Huranga, where women folk rip apart the clothes (shirts) of men, while men try to pour colour on them. Men worship and bow to lord Balram (elder brother of lord Krishna). This is what I was lucky to capture.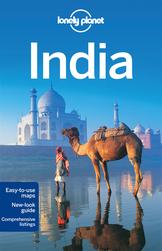 What does the relationship between travel and photography mean to you?
Travel and photography means capturing precious moments and preserving them to cherish forever.