Photo competition - that's a wrap!
For the first half of 2010, we decided we wanted our readers (and photographers) to create their vision of the world.
Enter the photo mosaic - an interactive globe on our site where people could 'pin' their travel shots. Before long, we had covered our world with a unique vision borne out of people like you hitting the road, noticing the world around them and snapping unforgettable shots.
So the competition has ended, and now the hard part - the judging - begins. And whoever gets the crown also gets a round-the-world trip.
Here's a sample of some of the incredible shots you sent us: We had landscapes...
and more landscapes...
Blossoming tulips in the afternoon, the Netherlands, Isabel Escano
We had urban landscapes...
The Thanksgiving parade in NYC makes Smurfs fly! Florence Gaven
and misty landscapes.
Ambajipeta, India, Musini Venkateswara Rao
We had jubilant animals...
Husky racing at Aviemore in Scotland, Alastair Swan
and narcissistic birds.
Crowned crane - checking itself out in a car's mirror. Ramat Gan Safari, Israel. Jean Spector
And then we had the people. People having a great time...
My best friend and I running through the desert in Jaisalmer, Amber Horsbur
People taking time out...
Streetlife in Istanbul, Norbert Breuer
People taking chances...
Soap Box Riders on the road down the Andean foothills into the Amazon, Peru, Stefan Sonntag

People taking part in processions...
A participant in one of the many 2010 Semana Santa processions in Granada, Nana Bjoernlund
People taking a walk...
Female monks' morning walk across wooden bridge in Sangkhlaburi, Thailand, Monsisha Adisai
People looking great...
Pushkar, India, Sreesailam Pasupula
People playing music...
Boyscout band in Conakry, Guinea, Marius Marcovici
People just being themselves, all over the world.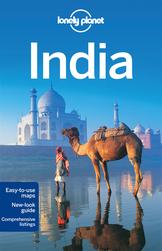 Tibetan Girl from Shangri-la, Raymond Ang
Thank you to everyone who took the time to share their photos and their stories. It's been an incredible journey.