Guru Nanak Jayanti: a guide to celebrating Sikhism's premier guru
20071125_082827 by appaji. Creative Commons Attribution licence (CC BY 2.0)
Location: Golden Temple, Amritsar, Punjab, India
Dates: Indian lunar month of Aghan (November/December)
Level of participation: 3 – celebrate Guru Nanak's birthday
Among the prakash divas (birthdays of Sikhism's 10 great gurus), the most important are the ceremonies held for the religion's founder. All over Punjab, India's Sikh state, the turban-wearing Sikhs visit gurdwaras (temples). The celebrations are most impressive at Amritsar's beautiful Golden Temple, the most revered gurdwara and home of the original copy of Sikh holy book the Guru Granth Sahib.
For three weeks before the day of the festival, early-morning processions wind through Amritsar's old city. A continuous reading of the Guru Granth Sahib begins three days before the main event, when the book is garlanded with flowers and carried out of the gurdwara. The procession is accompanied by drummers and the Panch Pyare (Sikhism's five leaders), who carry the Nishan Sahib, the religion's saffron, triangular flag.
Afterwards, everyone retires to the Golden Temple's community dining hall to lunch on dhal, rice and chapatis. The feast is huge – on normal days, the kitchens feed up to 40,000 pilgrims.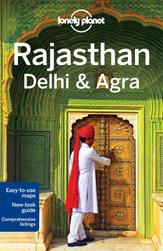 Essentials: You can take photographs from the marble walkway around the pool, but not in the gurdwara itself.
Local attractions: Punjab's varied attractions include the eccentric ceremony on the India–Pakistan border and the modernist state capital, Chandigarh.
See a list of other festivals in November here.