Rath Yatra: a guide to India's Festival of Chariots
'Wheels of the Juggernaut' by souravdas. Creative Commons Attribution
Location: Bada Danda, Puri, Orissa, India
Dates: Ashadh Sud 2 in the Hindu calendar. 10 July 2013; 29 June 2014; 18 July 2015.
Level of participation: 3 - follow the chariots with a cast of thousands
Despite the rain falling during India's monsoon season, the country's Hindus crowd Bada Danda, Puri's main drag, to honour their deity Lord Jagannath. An image of this avatar (incarnation) of Lord Krishna is transported, along with those of Jagannath's brother Balabhadra and sister Subhadra, in three large, colourful raths (chariots).
Accompanied by up to a million pilgrims and tourists, the temple-like vehicles proceed from the main temple to Jagannath's garden palace, where the idols holiday for a week. The festival possibly commemorates Krishna's return from exile, but whatever its roots, pushing and pulling the chariots is a religious experience for the thousands who lend a hand.
Indeed, seeing the three divine representations in Gundicha, the country palace, is said to confer the benefits of a thousand horse sacrifices. Even touching the chariots and ropes is supposedly equal to several pious acts, and fanatical devotees have been crushed under the wheels.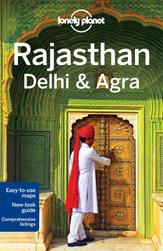 Local attractions: along with Puri's Jagannath Temple, the Sun Temple in Konark and Lingaraja Temple in the state capital Bhubaneswar are important Orissan monuments.
More info: http://rathjatra.nic.in
See other top festivals in July here.