Diwali: how to visit India's festival of lights
Diwali candles by San Sharma. Creative Commons Attribution-Sharealike licence (CC BY-SA 2.0)
Location: Mumbai, India
Date: fifteenth day of the Indian lunar month of Kartika (October/November)
Level of participation: 2 – watch India light up
Having celebrated Krishna's birth and Rama's victory over the ten-headed demon-king Ravana at the Janmastami and Dussehra festivals, India's Hindus now burn butter and oil lamps to lead Rama home from exile.
According to Hindu text the Ramayana, Rama spent his exile battling demons in dark forests and resisting a seduction attempt by Ravana's sister. Finally, he joined forces with Hanuman, the monkey god, and led an army of monkeys to kill Ravana and rescue his princess.
Whether you follow Rama or one of the other 330 million Hindu deities, the Festival of Lights is a time for positivity and joy. Coming at the end of the harvest season, it's a period of relative prosperity for the poor country and feels like the subcontinent's version of Christmas. Watch out for the firecrackers thrown by children in the street; one safer display takes place on Mumbai's Chowpatty Beach.
The festival has regional variations but generally includes ceremonies devoted to Lakshmi, the goddess of wealth. Account books are worshipped and the new financial year begins.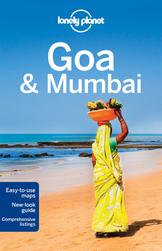 Essentials: services and transport are erratic during Diwali.
Local attractions: home to Bollywood, bazaars and beaches, Mumbai is India's sexiest city.
More info: Government of India tourist office, Mumbai (+91 22 22074333; www.incredibleindia.com); www.diwalifestival.org
See other festivals in October here.