Private Mumbai Sightseeing Tour - Full Day
Cultural & Theme Tours in Mumbai (Mumbai)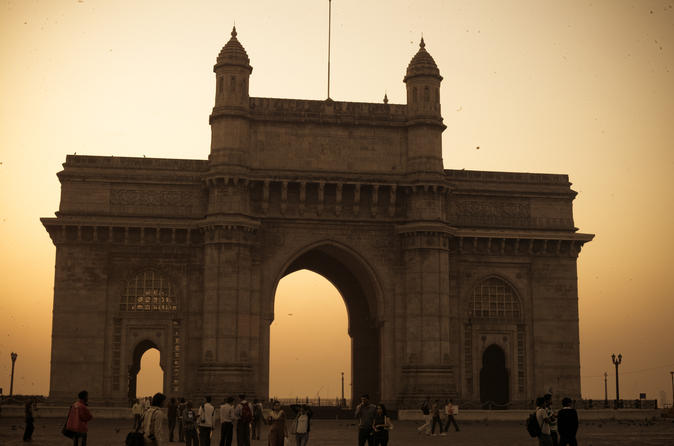 Image by Viator
Information from Viator
Tour description
You're welcome to take a front or a back seat in the planning of this private tour package! We have the experience and know-how to focus on particular places or areas of personal interest, or to lay out a full itinerary for your enjoyment.
Our favourite route focuses on religion (which is so important to the lives of most Indians) and you learn about Hinduism, Islam and lesser known Jainism. Visually, this is an impressive tour- you will admire the Haji Ali in the middle of the sea, enjoy views from Mahalaxmi Temple, and get a one-of-a-kind perspective of Mumbai (and Marine Drive) from the Hanging Gardens. Dhobi Ghat, the world's largest open-air laundry, as well as the Gandhi museum are also conveniently located en route.
This is a private package tour and customized for you, so you can omit or add anything to the list. Or, if you prefer, we can do a completely different route, that's fine!
Upon joining the tour your guide will present you with information about a multitude of places of interest and excitement across the 'Maximum City' - you're free to pick and choose where you'd like to go or have our guide make their recommendations.A few of our favourite places include 
Dhobi Ghat: The world's largest outdoor laundry! See the dhobiwallahs, or washermen, scrubbing sheets from Mumbai's largest hospitals and hotels at this busy outdoor laundry area!
Jain Temple: It considered one of the most beautiful, intricately-decorated temples in the city. Jainism, an Indian religion, prizes peacefulness and non-violence above all.
Kamala Nehru Park: Visit one of Mumbai's greenest and most peaceful areas on top of Malabar Hill. You won't believe the eye-popping view out over Marine Drive and the Arabian sea!
Banganga Tank: Surrounded by Hindu temples, this famous 12th century tank is believed to contain water with special healing powers. Rumour has it that its spring comes from the holy Ganges river.
Haji Ali Mosque: Surrounded on all sides by water, this mosque is located at the end of a long causeway protruding into the sea. It is the tomb of Saint Haji Ali, a wealthy Muslim who renounced the world and proceeded to Mecca. It is said that he died in Mecca and the casket miraculously drifted to the spot where the mosque was later built in his honour.
What's included
Private transport to/from your Mumbai accommodation 
Private guide and driver for the entire tour
What's not included
Entry fees at sites visited
Food and drinks, unless specified
Gratuities (optional)
---